CLUB
phone number

en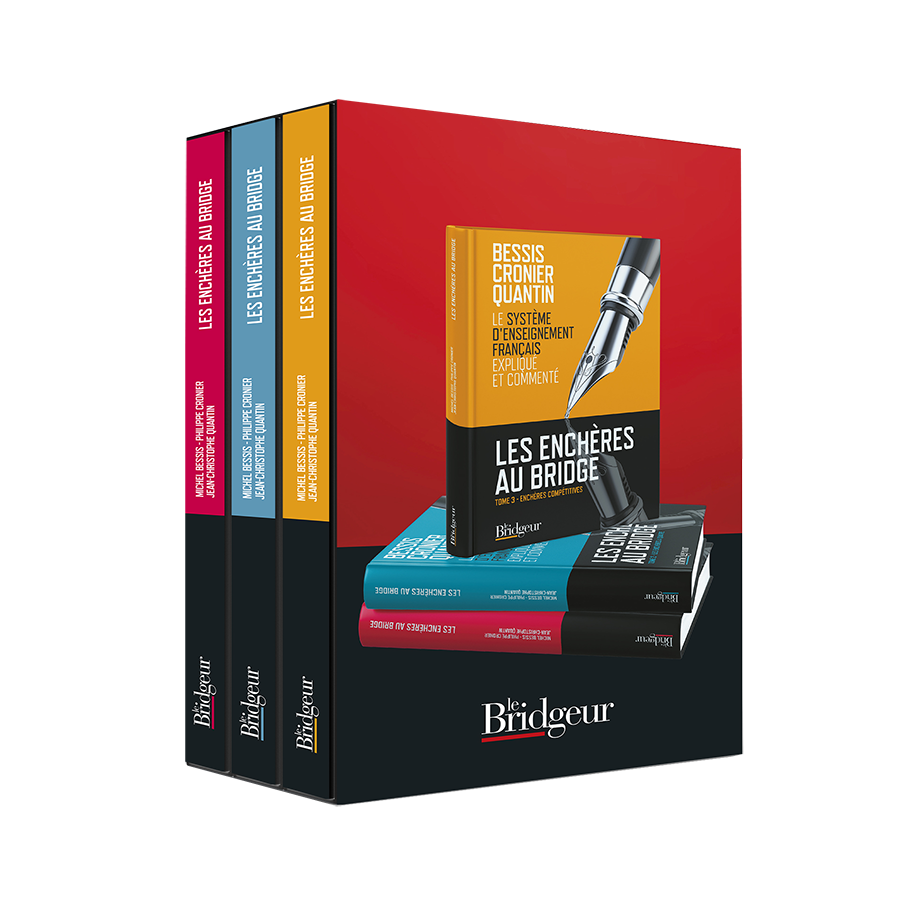 Pack The Auctions at the Bridge the 3 volumes in a Collector's box
Jean-Christophe Quantin
Michel Bessis
Philippe Cronier
Philippe Cronier / Michel Bessis / Jean-Christophe Quantin
Find the 3 volumes of the best seller LES ENCHERES AU BRIDGE in a COLLECTOR box
How to deepen the understanding of SEF? The bridge auction, written by three of the best specialists in the discipline, offers you the answers to the questions you are asking yourself, really develops all the auction situations in depth and offers you avenues for improvement.
Read full description
Also Consider

Our selection for you
Regular price
$12.88
Price
$12.24
Regular price
$11.09
Price
$10.54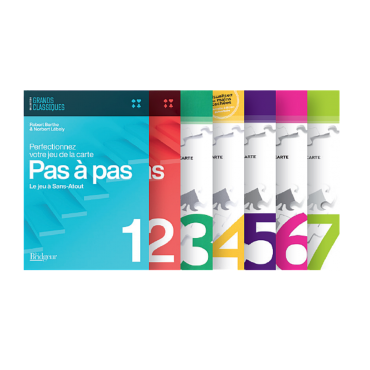 Regular price
$178.79
Price
$169.85
The first volume devoted to auctions for two constitutes an essential reference work. The second volume, devoted to intervention auctions and their developments, sets up the fundamental concepts of four-way auctions. In the third volume you will find many frequent and important situations,
like all that relates to the various Sputnik counter, the continuation of the auctions when the adversary intervenes by a call against, by 1SA, by a barrage. Very quickly, the series of 3 volumes of bridge auctions will become the vade-mecum that you will not be able to do without. Immerse yourself in moderation in reading. Your pleasure in bridge auctions will be renewed.
Authors: Michel BESSIS - Philippe CRONIER - Jean-Christophe QUANTIN
Preface: Patrick GRENTHE, president of the French bridge federation
LE BRIDGEUR 2016: Tome 1: 264 pages
Editions LE BRIDGEUR 2017: Tome 2: 216 pages E
Editions LE BRIDGEUR 2018: Tome 3: 240 pages
Auteur

Jean-Christophe Quantin, Michel Bessis, Philippe Cronier

Éditeur

Le Bridgeur