CLUB
phone number

en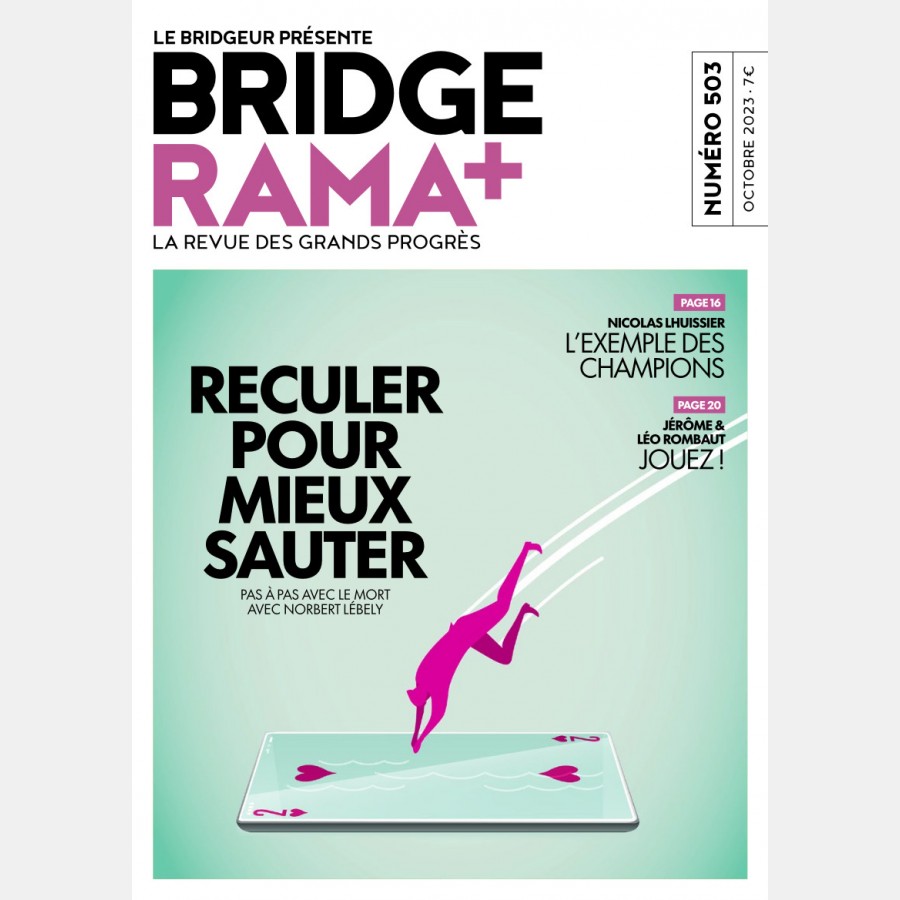 BRIDGERAMA+ October 2023 digital or paper
Please note that only the digital version is in English
Please note that only the digital version is in English
Building on the success of your magazine in recent years, Le Brideur, leading publisher of magazines and bridge books since 1960 (Pas à pas, Les Enchères au bridge) is developing your magazine to better meet your needs and desires.
With a new, even more modern model, BRIDGERAMA + offers you more content, more pages, more expertise, more games and therefore even more fun.
The word "Plus" (+) has never been so justified. See instead:
Bridgerama + pages: Your review goes from twenty to twenty-eight pages, or 336 pages of bridge per year instead of 220.
Bridgerama + often: It will now appear twelve months out of twelve!
Bridgerama + stars: Your magazine welcomes new feathers and not the least: Alain Lévy and Cédric Lorenzini join the editorial team led by the authors of the Bridge auctions, Michel Bessis and Philippe Cronier. You will now find them every month.
Bridgerama + fun: Its format remains as fun as ever, but also educational, with the aim of helping you progress.
Brand

Le Bridgeur

Year

2023

Mois

Octobre

Type de magazine

Papier ou numérique