CLUB
phone number

en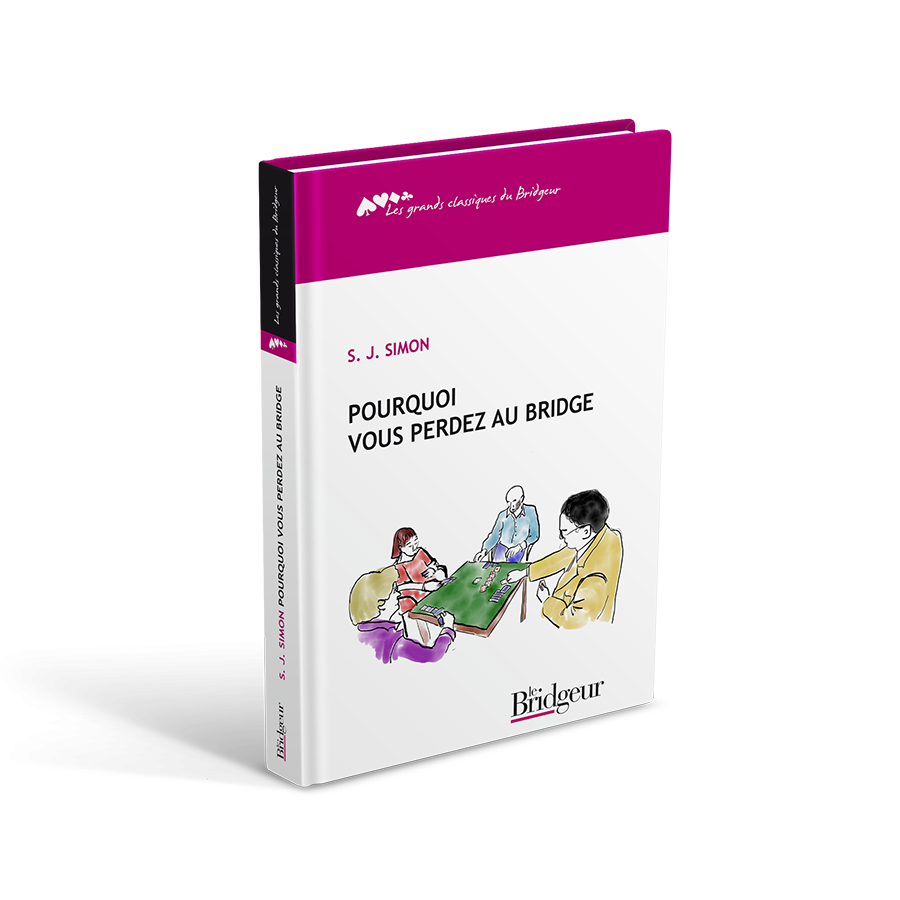 Why do you lose at bridge? This question is a bit cheeky. First of all, it is possible that you don't lose. At least, not all the time. Secondly, you know why! You were tired last Tuesday, you must admit that your partner was not in good shape and above all, what bad luck! Here, just one deal to show you... 
Of course, of course. S. J. Simon, British champion and writer of the last century, has a different opinion. He thinks that you lose - or don't win enough - because you make mistakes that would be fairly easy to avoid, provided you spot them. So, in this book published in 1948 (yes!), he starts by pointing out the recurrent mistakes you make. Technical mistakes, yes, but above all, because that's where you have the most to gain, he rightly claims, psychological mistakes. Then he puts all this on stage in an unforgettable game at the club where he creates characters that have become legendary, such as the Unhappy Expert or Mrs Guggenheim.
Read Why you lose at bridge and you will understand why this little book has been hailed as one of the masterpieces of bridge literature since its publication.
The author :
Simon Jacoblivitch Skidelsky (1904 - 1948)
British novelist and bridge writer.
Considered one of the best bridge players in the world in his time. European Champion in 1948, one month before his death; member of the English team at the European Championships in 1939; winner or runner-up in all major national events, he won the Gold Cup twice (in 1937 and 1947).
He wrote several humorous novels and short stories in collaboration with the critic, novelist and journalist Caryl Brahms.
Bridge books:
Why you lose at bridge (1945): a book on bidding and card playing.

Design for bidding (1949): A book on the theory of bidding (posthumous publication).

Cut for partners (1950): Continues the adventures of the protagonists of Why you lose at bridge (posthumous publication).

S. J. Simon also wrote numerous articles in English and American journals.
Brand

Le Bridgeur

Auteur

Niveau de jeu

Tous niveaux

Language

French

Éditeur

Le Bridgeur

Format

Date de parution