CLUB
phone number

en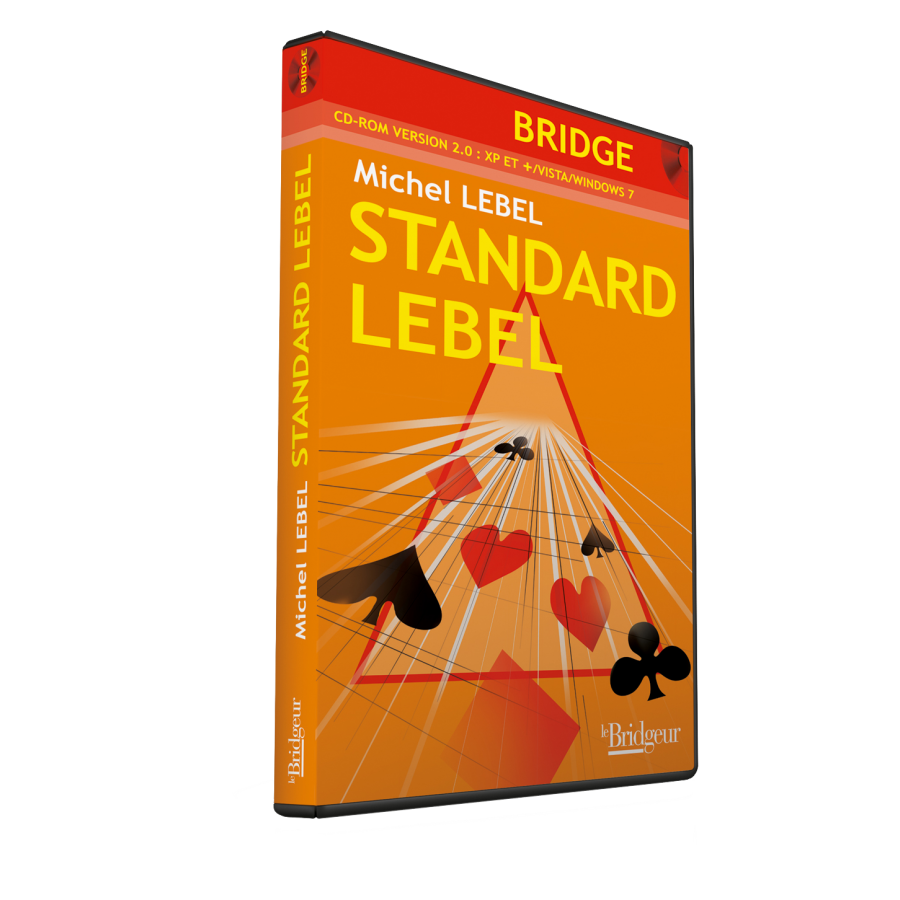 Standard Lebel
This Michel Lebel software presents the main conventions of bridge, in a complete study of the auctions divided into 28 different themes.
The bridge auctions are divided into 6 chapters corresponding to 28 different themes.
The card game has 5 chapters and 23 themes.
Read full description
The chapters on bridge auctions correspond to 28 different themes. Each theme is treated in the form of exercises and gives to play with 3 levels to choose from:
basic
improvement
mastery.
In total, more than 700 exercises and 300 deals to bid and play.
The main themes of the card game are studied in the form of deals to bid and to play with or without putting on the track. In total, 23 themes are dealt with, ie more than 250 deals explained to play in front of the dead or in defense.
The software works on Windows XP, Windows Vista and Windows 7, 8 and 10.
Michel Lebel and Yves Tensorer
no return or exchange
Auteur

Michel Lebel

Thème

Intérêt général

Niveau de jeu

2 - Confirmé, 3 - Perfectionnement

Langue

Français

Éditeur

Le Bridgeur