CLUB
phone number

en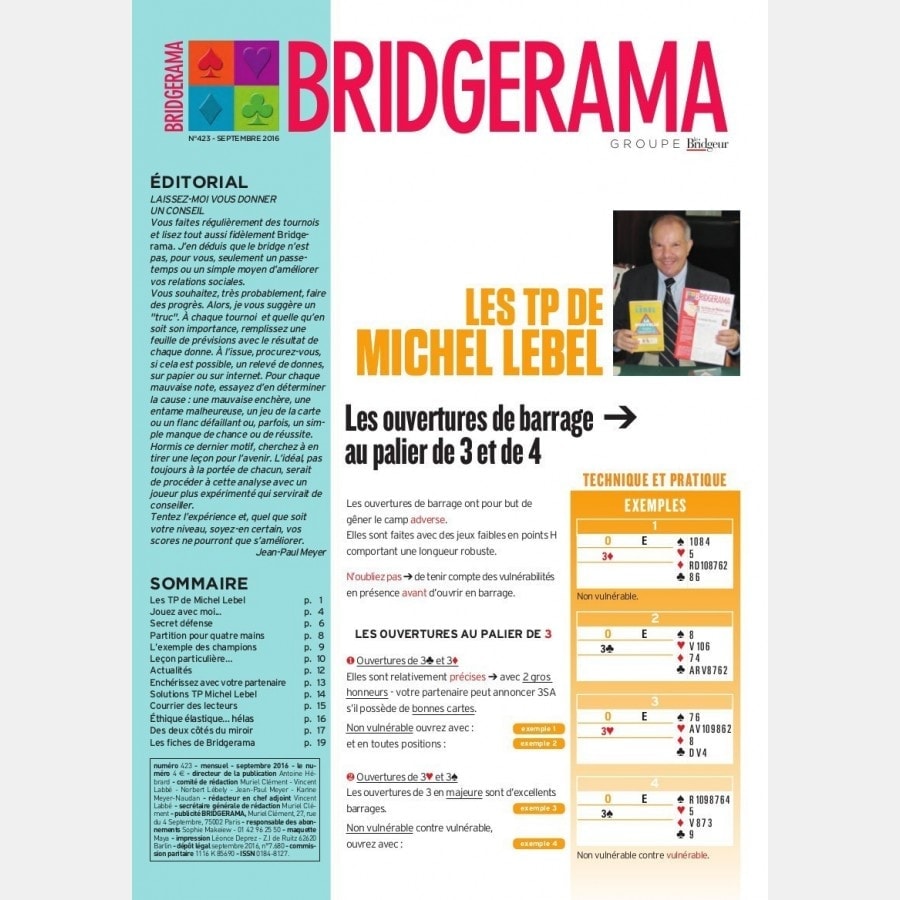 Bridgerama September 2016
LET ME GIVE YOU A TIP

You regularly play tournaments and read Bridgerama just as faithfully. I deduce from this that bridge is not, for you, only a hobby or a simple means of improving your social relationships.
You most likely want to make progress. So, I suggest a "trick" to you. At each tournament and whatever its importance, fill out a
forecast sheet with the result of each deal. At the end, obtain, if possible, a statement of data, on paper or on the internet. For each
try to determine the cause: a bad bid, an unhappy start, a card game or a flank flaw, or, sometimes, a simple lack of luck or success.


Read full description
Apart from this last reason, try to learn a lesson for the future. The ideal, not always within everyone's reach, would be to carry out this analysis with a more experienced player who would serve as an adviser.
Try the experience and, whatever your level, be sure, your scores can only improve.

Jean-Paul Meyer
Annee

2016

Mois

Septembre

Type de magazine

Magazine Papier