CLUB
phone number

en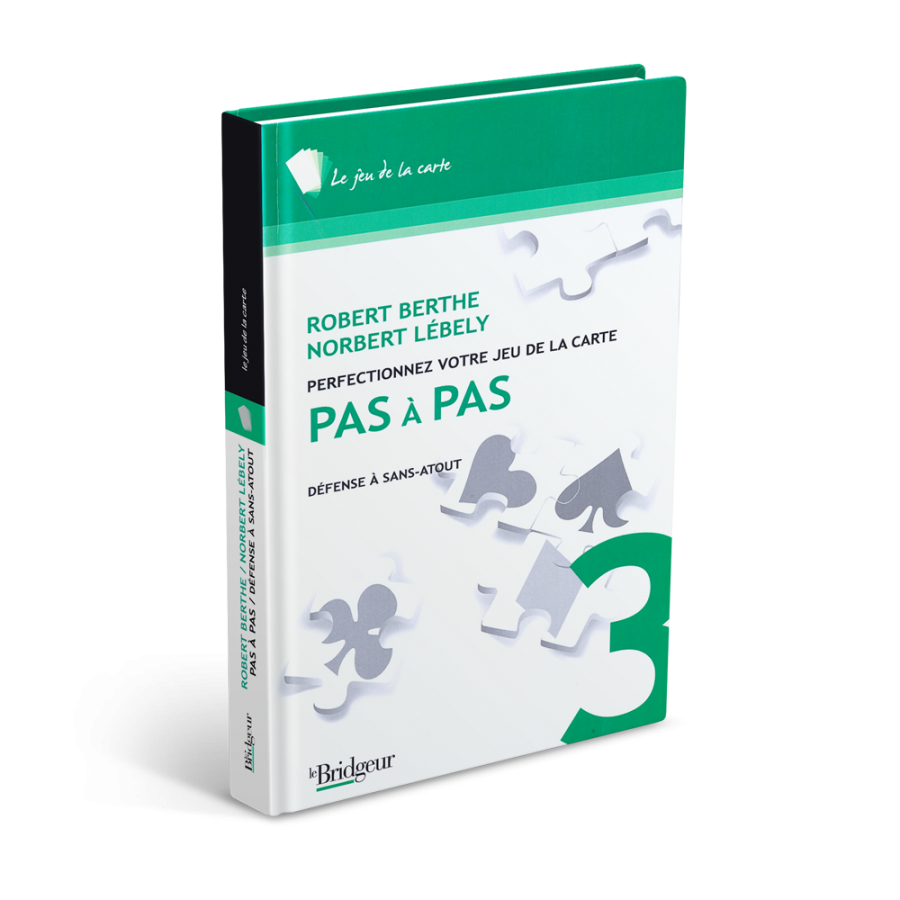 Step by step Volume 3 - digital or paper
Robert Berthe
Norbert Lébely
Robert Berthe / Norbert Lébely - Only in French
After volume 1 at Sans-Atout, Robert Berthe and Norbert Lébely tackle the trump game in this updated edition. This basic work makes it possible to acquire the mechanisms and concepts necessary for the game to the trump. It offers a game plan for winners.
Read full description
Also Consider

Our selection for you
How to download, install and read digital books   click here 
On the theme of the card game in defense in Sans-Atout, it is an educational and progressive approach that is offered with corrected exercises.
Following the same pattern as the two previous volumes (50 deals and 26 exercises from A to Z), this best-selling book by Berthe and Lébely, on defense at Sans-Atout highlights the two main strategies (defensive and offensive) as well as the rules of signaling.
What will you find in Footsteps volume 3?
The various works that make up this collection are presented in the form of deals commented in detail, each deal including the logical progression leading to the right game plan. In the last part of each book, the authors propose a series of exercises commented on in the form of questions / responses.
New edition
Number of pages: 176
Auteur

Norbert Lébely, Robert Berthe

Thème

Jeu de la carte, Sans-Atout

Niveau de jeu

2 - Confirmé, 3 - Perfectionnement

Language

French

Éditeur

Le Bridgeur

Format

Numérique, Papier