CLUB
phone number

en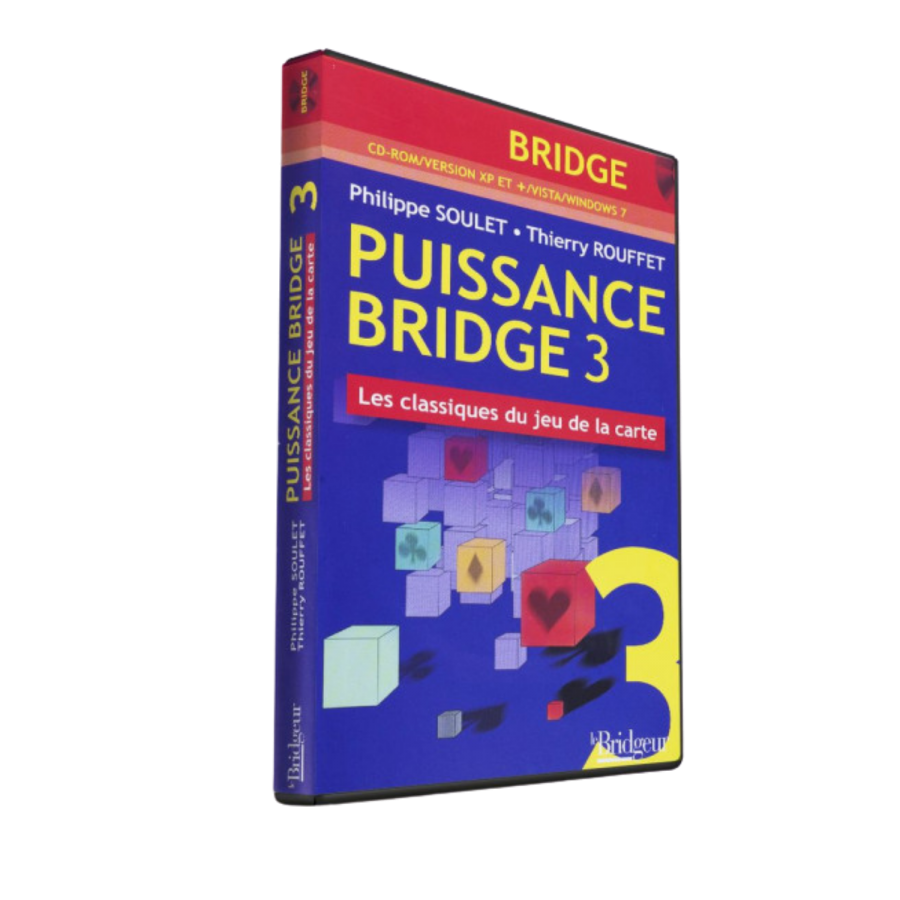 Bridge Power 3
Philippe Soulet
Thierry Rouffet
This software by Philippe Soulet and Thierry Rouffet addresses the card game in tournament in pairs in front of the dead and in the side.
Three levels of bridge allow to study in depth the different themes.
Read full description
To sharpen your game, at the club and in competition, you will find a wealth of advice in this bridge software, fruit of the experience and reflections of Philippe Soulet, twice world bridge champion, talented teacher, and Thierry Rouffet, French bridge champion, renowned professional teacher and successful co-author of Cédéroms and The major fifth winner of Philippe Soulet.
A channel layout is available as well as a fold-by-fold video of the solution.
The software works under Windows XP, Windows Vista and Windows 7 and 8.
Philippe Soulet and Thierry Rouffet
no return or exchange
Auteur

Philippe Soulet, Thierry Rouffet

Thème

Jeu de la carte

Niveau de jeu

2 - Confirmé, 3 - Perfectionnement

Langue

Français

Éditeur

Le Bridgeur