CLUB
phone number

en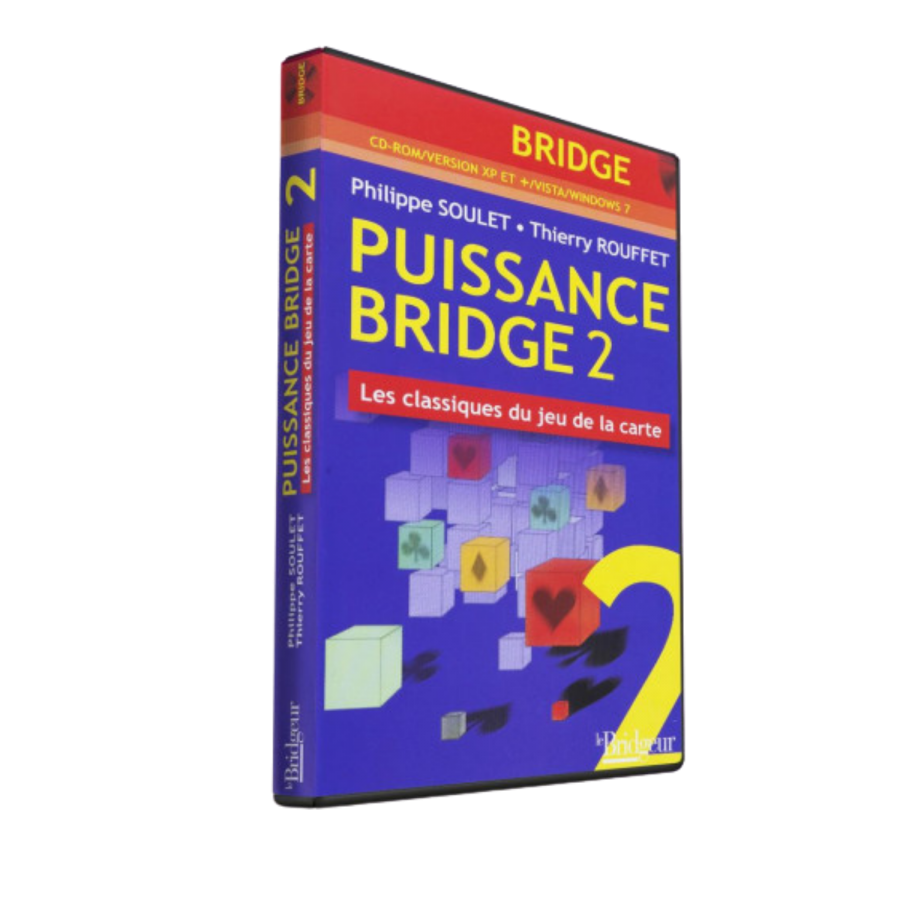 Power Bridge 2
Thierry Rouffet
Philippe Soulet
With as many auction tests as in volume 1 and 7 new card game themes, this bridge software by Philippe Soulet and Thierry Rouffet is aimed at all bridgeurs, from beginners to competitive players.
Read full description
Three levels of bridge allow to study in depth the different themes. A channel layout is available as well as a fold-by-fold video of the solution.
The 7 themes of the card game:
Postage by cutting
Short hand cut
The dangerous opponent
Reconstruction of hidden hands
Blockages and communications
Losers Discard
Elimination games
1,600 tests allow your bridge to rest on solid foundations, you will find all the bases of the fifth major there.
The software works under Windows XP, Windows Vista and Windows 7 and 8.
Pierre Saporta and Thierry Rouffet
Auteur

Philippe Soulet, Thierry Rouffet

Thème

Jeu de la carte, Jeu de la défense

Niveau de jeu

1 - Compétition, 2 - Confirmé, 3 - Perfectionnement, 4 - Débutant

Langue

Français

Éditeur

Le Bridgeur