CLUB
phone number

en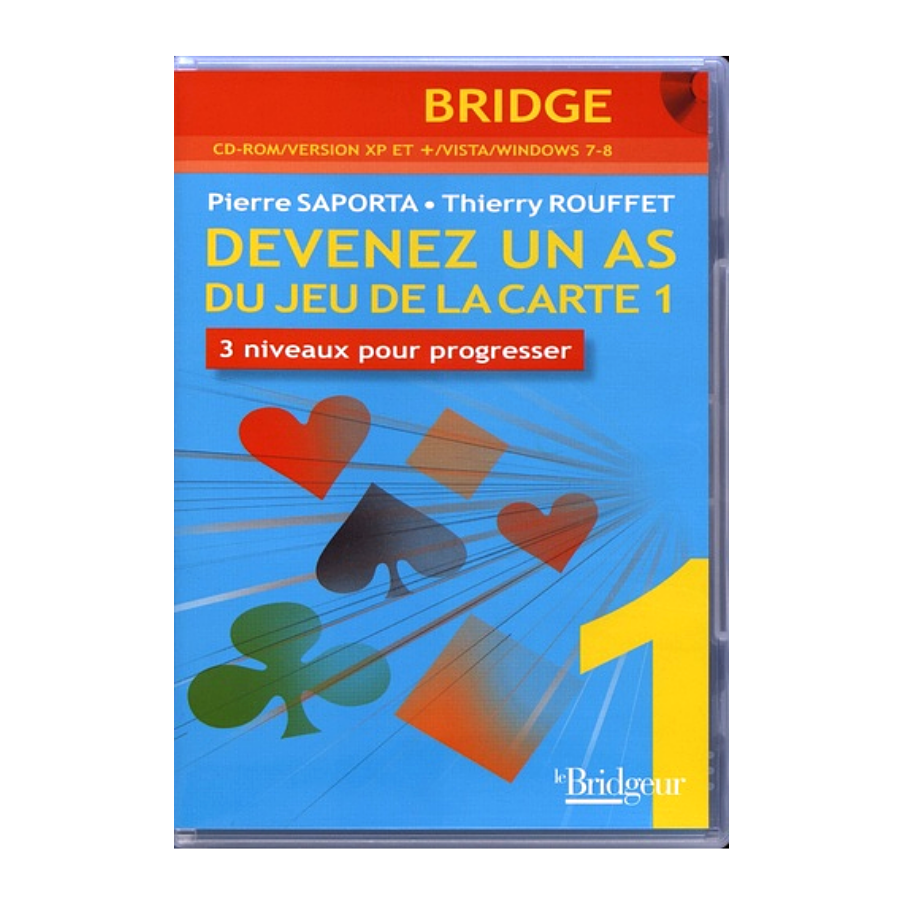 Become an Ace of the Card Game
Pierre Saporta
Thierry Rouffet
Over 200 rich and exciting bridge deals to bid and play in this software signed Pierre Saporta and Thierry Rouffet.
Four study themes:
The dangerous opponent
The communications
Signaling
Defense games of honor.
Read full description
Three levels of bridge to progress:
Quite difficult: to base your technique on the theme studied
Difficult: to test your imagination
Very difficult: to give free rein to your talent.
Are you making a questionable auction?
The software explains why there is better.
Do you need a helping hand?
Click on the "put on the track" button.
Do you want to study the deal thoroughly?
Click on the comments page, very complete and printable.
The software works under Windows XP, Windows Vista and Windows 7 and 8.
Pierre Saporta and Thierry Rouffet
no return or exchange
Auteur

Pierre Saporta, Thierry Rouffet

Éditeur

Le Bridgeur