CLUB
phone number

en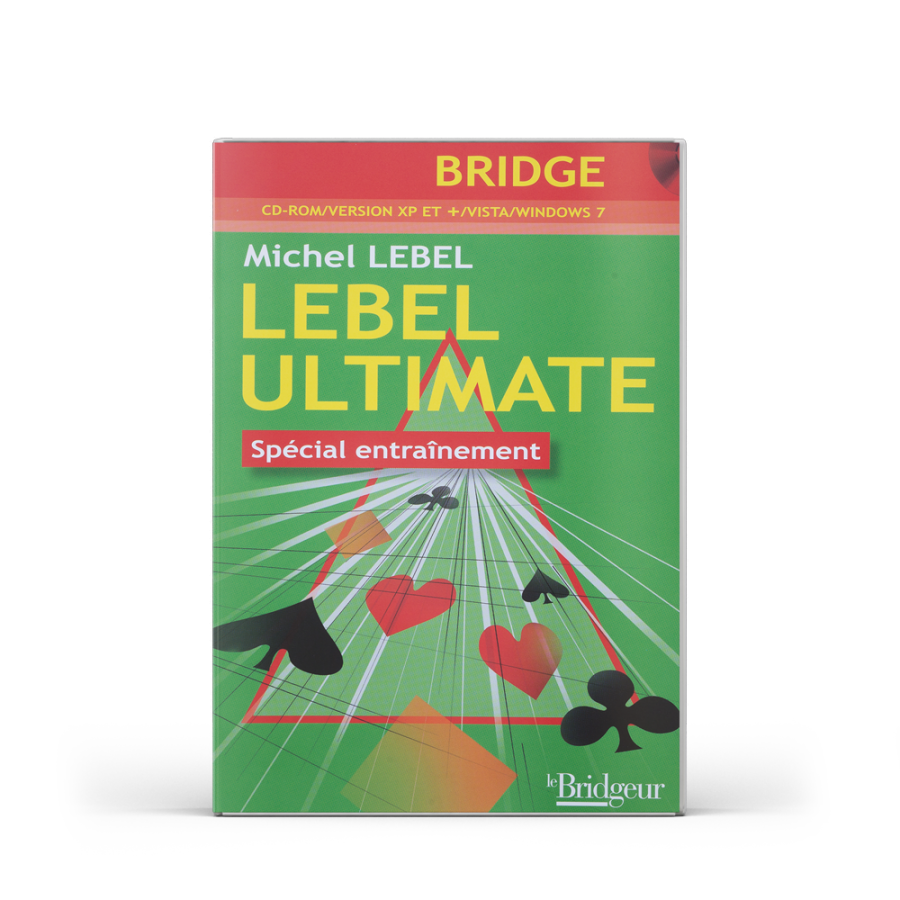 Lebel Ultimate
This Michel Lebel software allows you to play an unlimited number of bridge deals depending on the level chosen (improvement, mastery or competition).
3 game options are possible:
- Free data
- Training on a chosen theme or convention
- Play a duplicate against the computer.
An internet connection is desirable.
Read full description
Also Consider

Our selection for you
The important auctions are explained, an assistance guides you thanks to the integrated book "The New Majeure fifth".
With the "SOS" option, you will know the result that you will get for each card played.
You can also ask the computer to play for you. At the end of the deal, the computer tells you if it was possible to make more leverage in the requested contract.
The software works under Windows XP, Windows Vista and Windows 7, 8 and 10.
Michel Lebel and Yves Tensorer
no return or exchange
Auteur

Michel Lebel

Thème

Enchères à 2, Enchères à 4

Niveau de jeu

2 - Confirmé, 3 - Perfectionnement

Langue

Français

Éditeur

Le Bridgeur