CLUB
phone number

en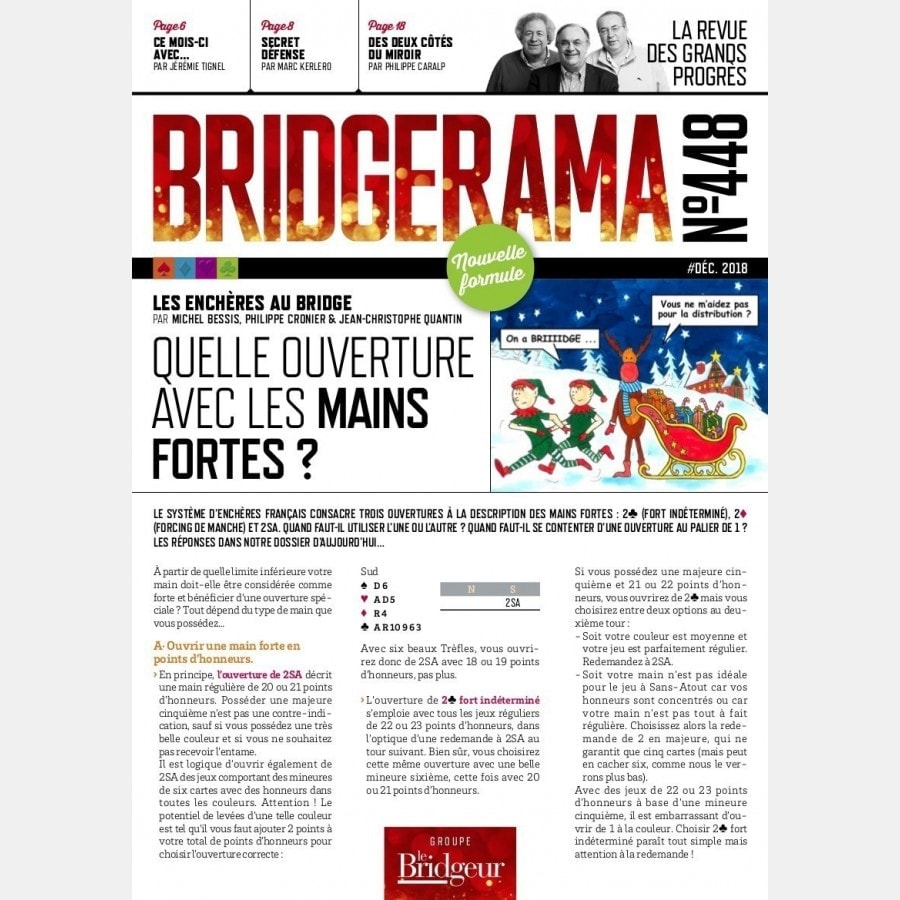 Bridgerama December 2018
NEW FORMULA
Find each month the spirit of the Bridge Auctions developed by Michel Bessis, Philippe Cronier and Jean-Christophe Quantin.
But also essential meetings with our authors who will allow you, every month, to test yourself, play, have fun and of course progress.
Read full description
For 45 € per year (34 € for the digital version), receive 11 issues of the journal Bridgerama!
Annee

2018

Mois

Décembre

Type de magazine

Magazine Papier