CLUB
phone number

en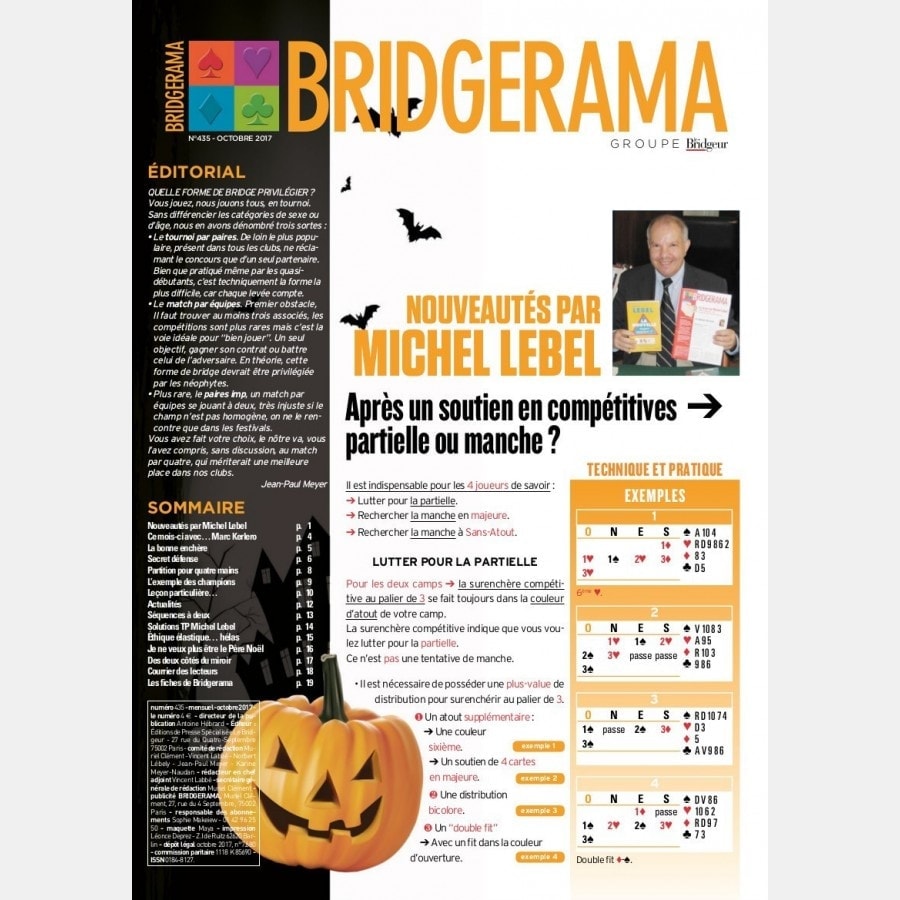 Bridgerama October 2017
Review of great progress
Find educational articles and quizzes every month to progress while having fun.
The most famous authors and bridge players participate in the making of your magazine: Michel Lebel, Robert Berthe, Jean-Pierre Desmoulins, Marc Kerlero, Philippe Soulet, Gilles Quéran, Norbert Lébely, Robert Eskinazi, Philippe Caralp, Christian Burguet, Philippe Toffier and many others.
Read full description
For 40 € per year (32 € for the digital version), receive 11 issues of the journal Bridgerama!
Annee

2017

Mois

Octobre

Type de magazine

Magazine Papier