CLUB
phone number

en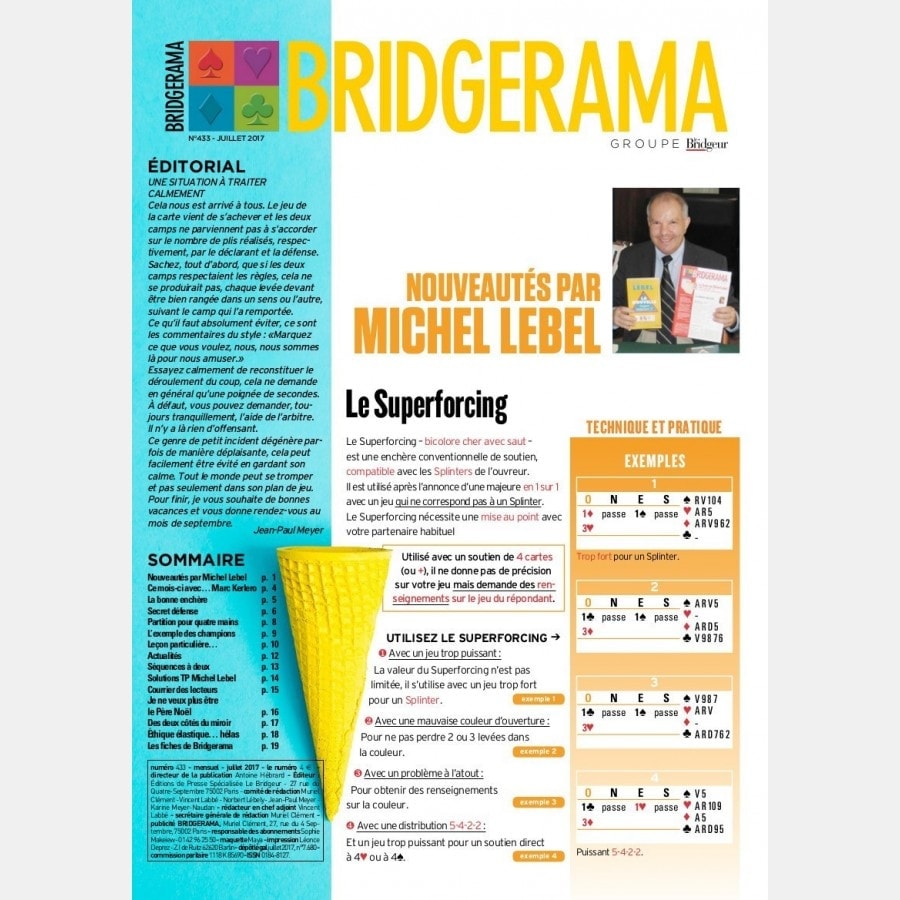 Bridgerama July 2017
A SITUATION TO DEAL WITH
It happened to all of us. The card game has just ended and the two sides fail to agree on the number of tricks made, respectively,
by the declarant and the defense. Know, first of all, that if the two sides respected the rules, that would not happen, each lifting having to be tidy up in one direction or the other, according to the side which has it What must absolutely be avoided, these are comments of the style: "Mark what you want, we, we are there to have fun." Calmly try to reconstruct the course of the blow, this usually only requires a handful of seconds.


Read full description
Otherwise, you can ask, always quietly, for the help of the referee. There is nothing offensive there. This kind of little incident sometimes degenerates in an unpleasant way, this can easily be avoided by keeping calm. Everyone can be wrong and not only in their game plan. Finally, I wish you good
vacation and see you in September.
Jean-Paul Meyer
Annee

2017

Mois

Juillet

Type de magazine

Magazine Papier