CLUB
phone number

en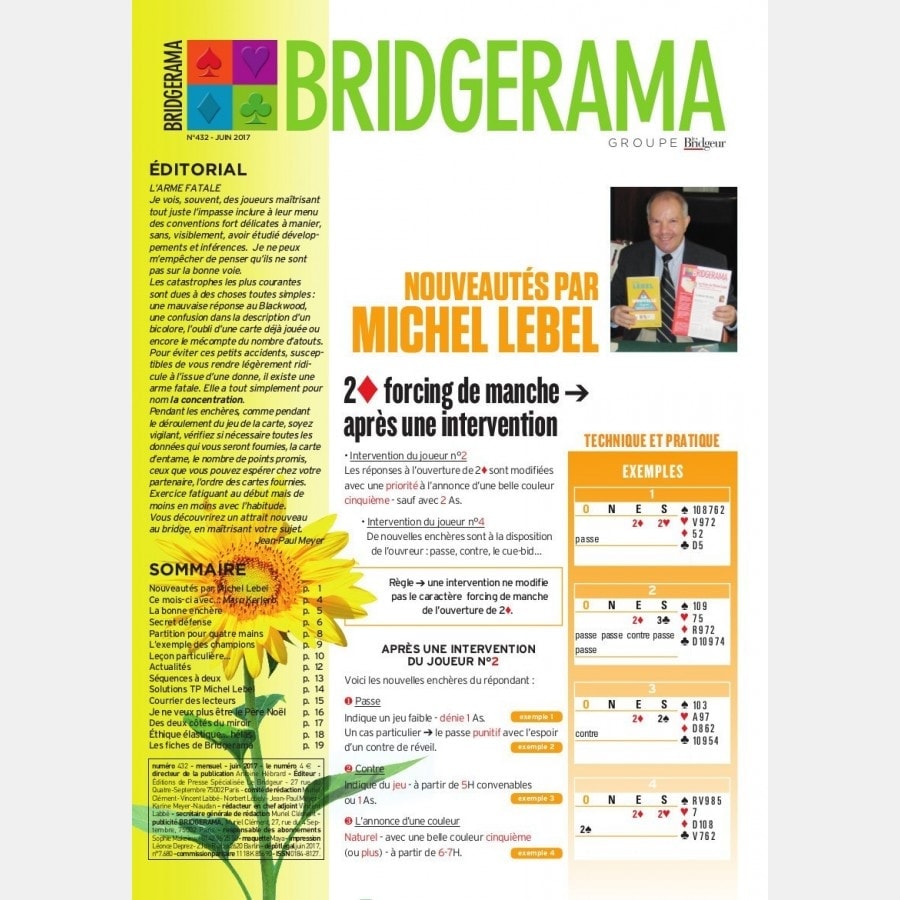 Bridgerama June 2017
THE LETHAL WEAPON
I often see players who have just mastered the impasse include in their menu conventions very delicate to handle, without, obviously, having studied developments and inferences. I can't help but think that they are not on the right track.
The most common disasters are due to very simple things: a bad answer to the Blackwood, a confusion in the description of a two-color, the forgetting of a card already played or the fact that the number of assets is not counted.
To avoid these small accidents, likely to make you slightly ridiculous at the end of a deal, there is a fatal weapon. It is simply called concentration.


Read full description
During the auctions, as during the playing of the card game, be vigilant, check if necessary all the data that will be provided to you, the entry card, the number of points promised, those that you can expect from your partner, the 'order of cards supplied.
Fatiguing exercise at first but less and less with the habit.
You will discover a new attraction
at bridge, by mastering your subject.
Jean-Paul Meyer
Annee

2017

Mois

Juin

Type de magazine

Magazine Papier