CLUB
phone number

en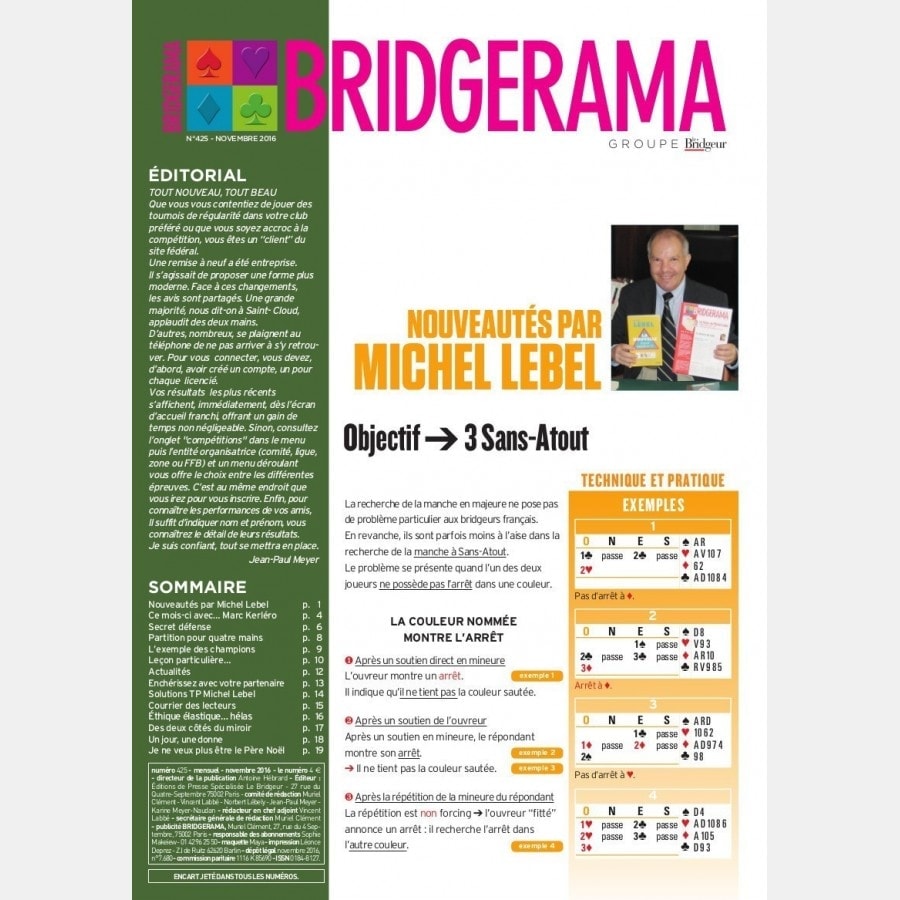 Bridgerama November 2016
ALL NEW, ALL BEAUTIFUL

Whether you are content to play regularity tournaments in your favorite club or you are addicted to competition, you are a "client" of the federal site.
Refurbishment was undertaken to provide a more modern form. Faced with these changes, opinions are divided. A great majority, we are told at Saint-Cloud, applauded with both hands.
Read full description
To log in, you must first have created an account, one for each licensee. Your most recent results are displayed immediately from the home screen, saving time. Otherwise, consult the "competitions" tab in the menu, then the organizing entity (committee, league, zone or FFB) and a drop-down menu offers you the choice between the various events. You will go to the same place to register. Finally, to know the performance of your friends, Just indicate name and surname, you will know the detail of their results.
I am confident, everything will fall into place.

Jean-Paul Meyer
Annee

2016

Mois

Novembre

Type de magazine

Magazine Papier