CLUB
phone number

en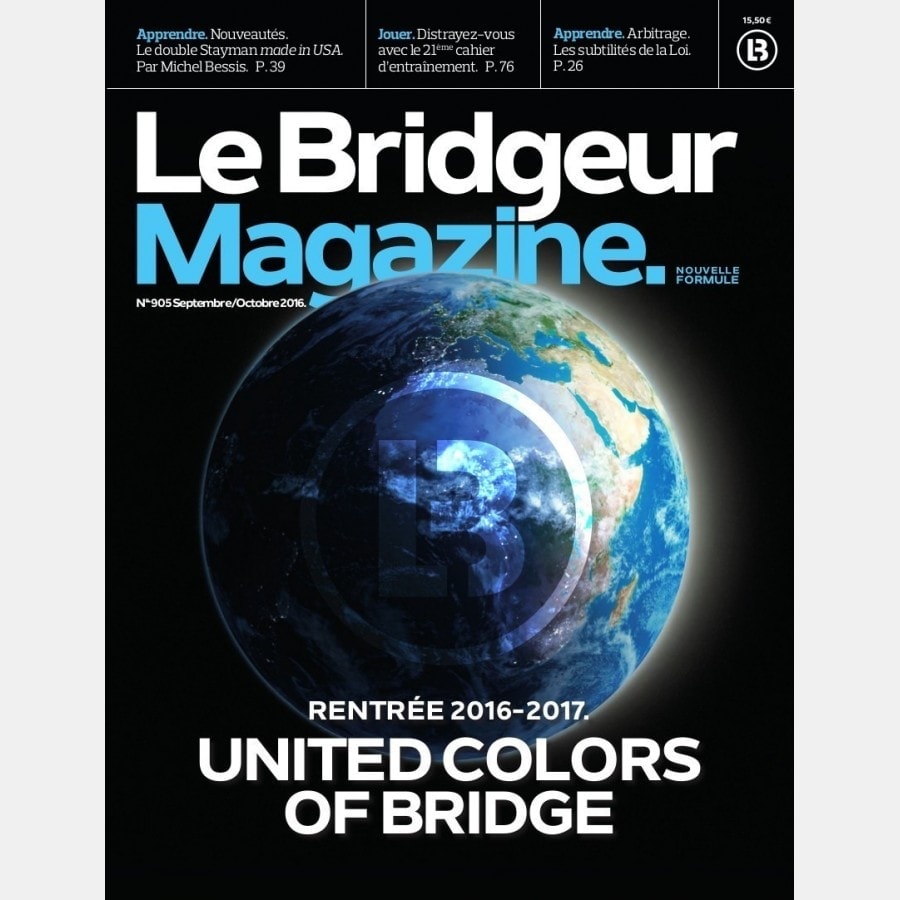 Le Bridgeur September / October 2016
The memories of a Diplodocus
The French are moaners, the bridgers of eternal dissatisfied: so imagine the French bridgeurs! However, this should not be the case. To demonstrate this,
I would like to bring the testimony of a quasi-dinosaur of the competition. My first license certainly did not date from 1815, as some statistics would suggest, but from the 1956-57 season, just sixty years ago!
What progress has been made in the organization of championships and festivals! Imagine the tournaments of several Mitchell's with, in each section (real denial of fairness), different deals, for which the referee (even young calculators) determined, by hand, the results finally displayed on panels (internet was far from existing) at best the next morning.



Read full description
Today, you just have to sit down, the deals are ready, reproduced by a magic machine, type Bridge sorter, capable of identifying the cards thanks to a
optical drive. You just have to play and save your result on the Bridgemateet, miracle of technique, take note of your ranking
from the last card played, the improvements didn't stop there. Internet has made it possible to know, wherever you are, the tournament just finished, even sometimes
in real time, the results of your friends ... and others. It is on the internet that you must finally be able to follow on BBO live the major championships all over the world.

Appreciate the real happiness of being a bridger
in 2016.
Annee

2016

Mois

Septembre

Type de magazine

Magazine Papier