CLUB
phone number

en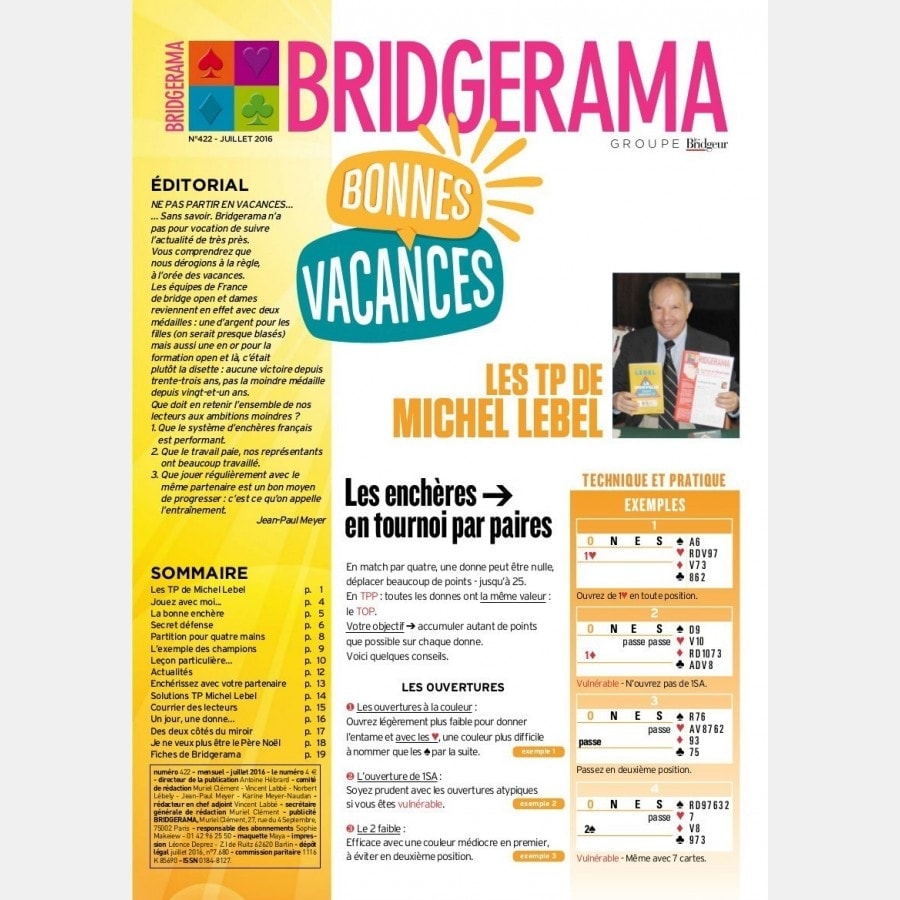 Bridgerama July 2016
DO NOT GO ON HOLIDAYS ...
… Without knowing. Bridgerama is not intended to follow the news very closely; you will understand that we are departing from the rule, at the edge of the holidays.
The French open bridge and ladies teams are indeed coming back with two medals: one silver for the girls (we would almost be bored)
but also one in gold for the open formation and there, it was rather the scarcity: no victory for thirty-three years, not the slightest medal for twenty-one years.



Read full description
What should all of our less ambitious readers remember?
1. That the French auction system
is efficient.
2. Let the work pay, our representatives
have worked a lot.
3. What to play regularly with the
same partner is a good way
to progress: this is called
training.
Jean-Paul Meyer
Annee

2016

Mois

Juillet

Type de magazine

Magazine Papier