CLUB
phone number

en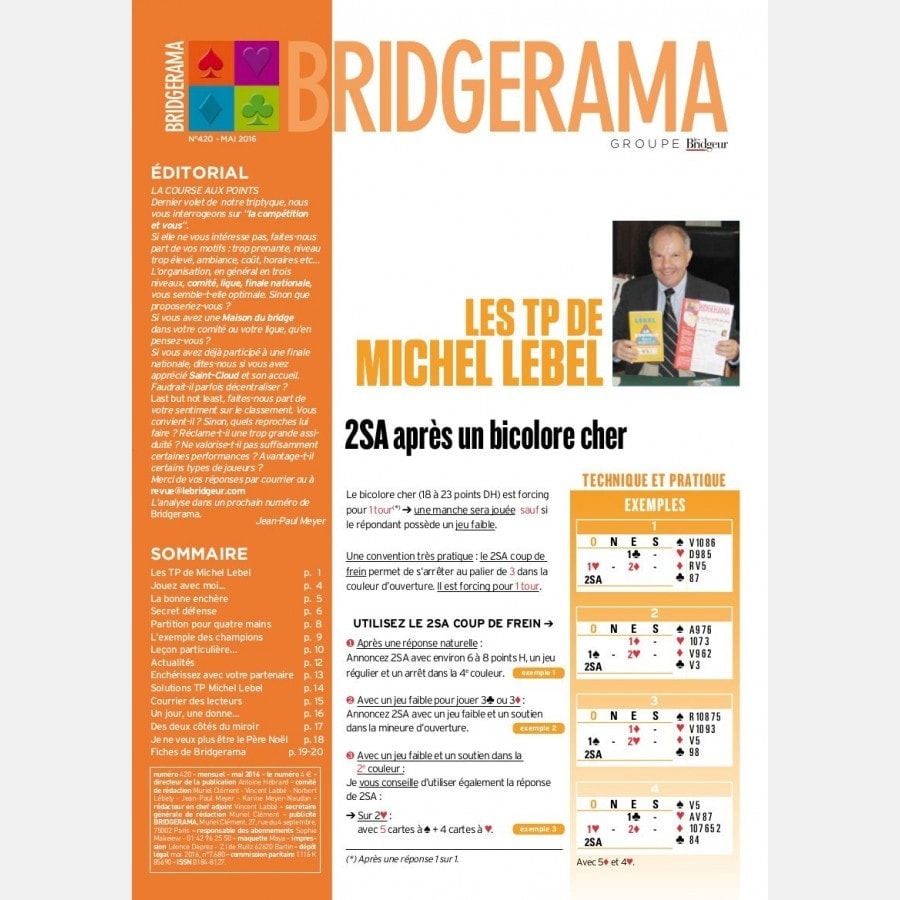 Bridgerama May 2016
THE POINTS RACE

Last part of our triptych, we ask you about "the competition and you". If it does not interest you, tell us your reasons: too engaging, level
too high, atmosphere, cost, schedules etc ... The organization, generally in three levels, committee, league, national final, does it seem optimal to you. Otherwise what would you suggest?
If you have a Bridge House in your committee or your league, what do you think?
If you have already participated in a national final, tell us if you enjoyed Saint-Cloud and its welcome.
Should we sometimes decentralize?
Last but not least, let us know your feelings about the ranking. Is it right for you? If not, what criticisms should be made of it? Does it require too much attendance?
Read full description
Thank you for your answers by email to revue@lebridgeur.com or by mail to Bridgerama 27 rue du Quatre-Septembre, 75002 Paris
Annee

2016

Mois

Mai

Type de magazine

Magazine Papier