CLUB
phone number

en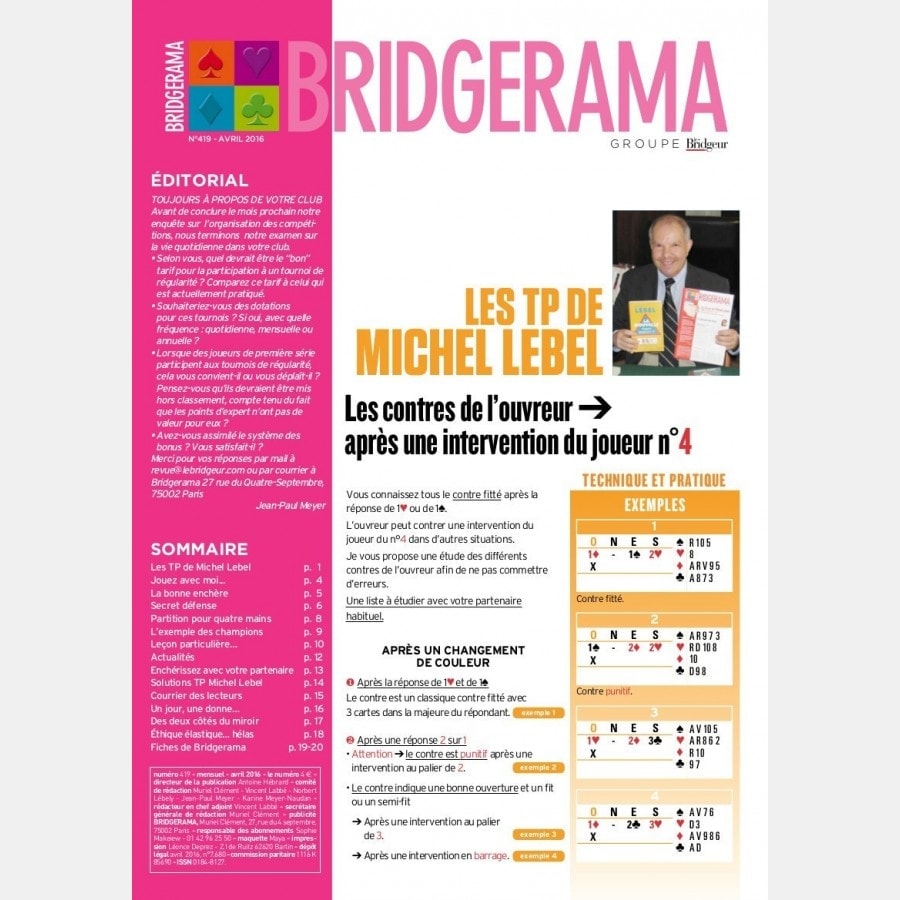 Bridgerama April 2016
ALWAYS ABOUT YOUR CLUB
Before concluding our investigation into the organization of competitions next month, we will conclude our examination of daily life in your club.
• What do you think should be the "right" rate for participation in a regularity tournament? Compare this rate to the one currently used.
• Would you like endowments for these tournaments? If yes, how often: daily, monthly or yearly?
• When first-round players participate in regularity tournaments, do you like or dislike it?
Do you think they should be removed from the classification, given the fact
that expert points have no value for them?
• Have you understood the bonus system? Are you satisfied with it?
Read full description
Thank you for your answers by email to revue@lebridgeur.com or by mail to Bridgerama 27 rue du Quatre-Septembre, 75002 Paris
Annee

2016

Mois

Avril

Type de magazine

Magazine Papier