CLUB
phone number

en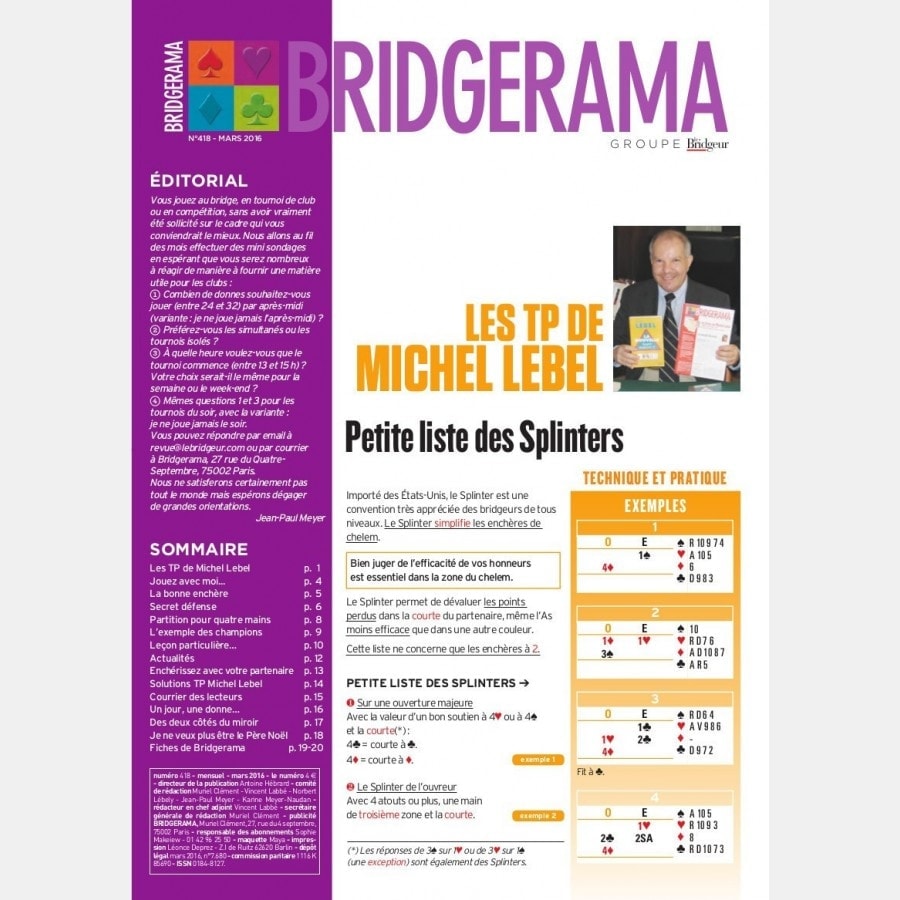 Bridgerama March 2016
You play bridge, club tournament or competition, without really being asked on the frame that would suit you best. Over the months, we will be carrying out mini surveys, hoping that many of you will react in order to provide useful material for the clubs: How many deals do you want to play (between 24 and 32) per afternoon (variant: I never play in the afternoon)?
Do you prefer simultaneous or isolated tournaments? What time do you want the tournament to start (between 1 and 3 p.m.)? Would your choice be the same for the week or the weekend? Same questions 1 and 3 for evening tournaments, with the variant: I never play in the evening.
You can respond by email to
revue@lebridgeur.com or by mail
in Bridgerama, 27 rue du Quatre-
September,
75002 Paris.
We will certainly not satisfy everyone but hope to identify major guidelines.
Jean-Paul Meyer
Read full description
Annee

2016

Mois

Mars

Type de magazine

Magazine Papier