CLUB
phone number

en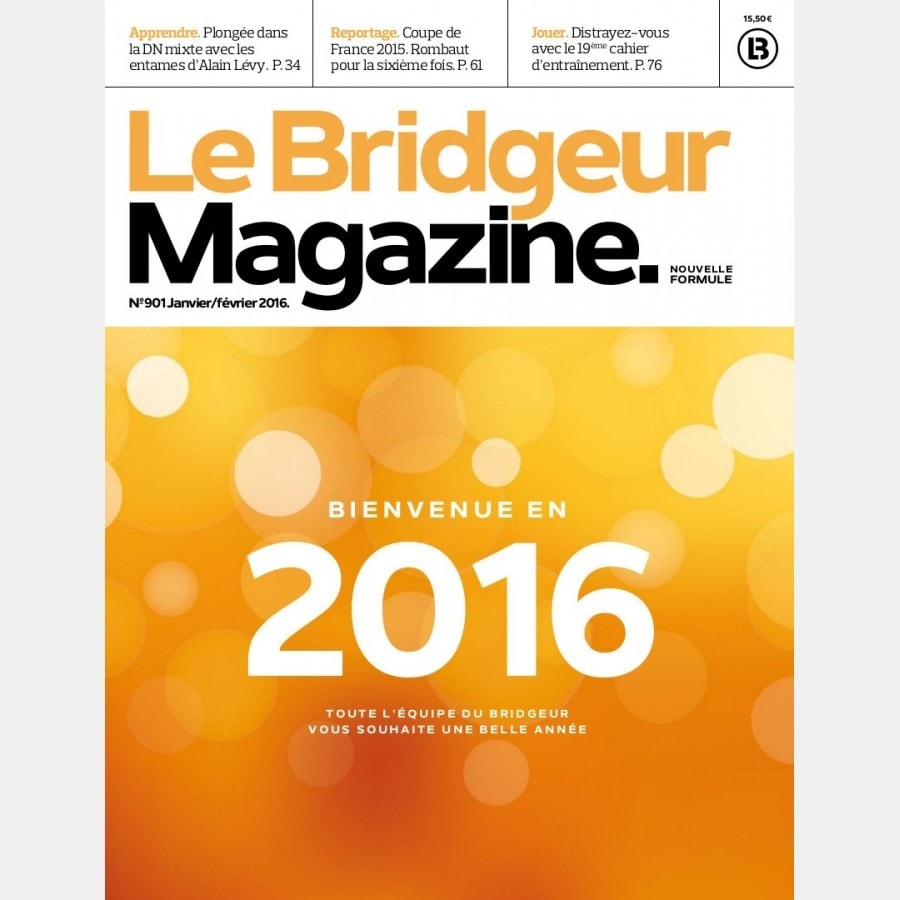 Le Bridgeur January / February 2016
Friend bridgeur,
I got caught in the game of the Bridgeur, almost twenty years ago. It was for me a surprising adventure but a very understandable choice. Small independent company whose activity was concentrated in a very specialized "niche", Le Bridgeur offered multiple facets:
A press company with, as you know, two monthly magazines: Le Bridgeur and Bridgerama.
At the time, Le Bridgeur was the official magazine of the French bridge federation, its chief editor was provided by Jean-Paul Meyer.
A book publishing company, mainly of bridge. A legendary shop (rue de Richelieu), which sold tables, card games and so many other products related to bridge and games in general.
Read full description
You will continue to find all the headings you like. However, economics requires, with the help of a very mobilized editorial committee, with the support of
FFB and under the talented leadership of Karine Meyer-Naudan, we have decided to offer you six double issues per year, presented in a new model, more modern and attractive. The main features will be:
96 pages (instead of 64), which will review your bedside book for two months. For each issue, four parts will be clearly identified:
- News and information, which we have chosen to develop already for a few months.
- Reports, which will offer a focus on the main national and international events, as well as files on subjects that affect you all.
- Learn, with the help of our best teachers.
- Play interactively because we understand that evaluating and testing you is one of your major concerns.


Annee

2016

Mois

Janvier

Type de magazine

Magazine Papier