CLUB
phone number

en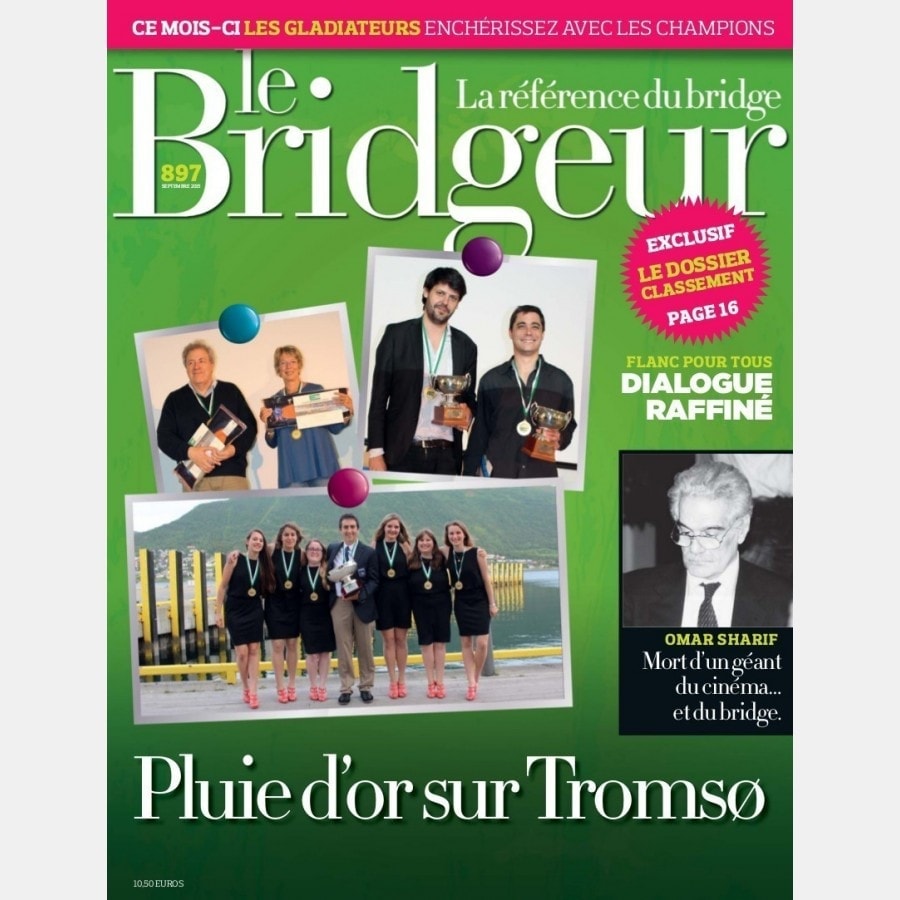 Le Bridgeur September 2015
Cheating is our doping
If there is an evil from which our game, which can be compared to a sport at the highest level, does not suffer, it is that of doping strictly speaking.
Indeed, no illicit substance can allow a player to artificially increase his potential and his performances. In addition, this player would remain subject, like all of us, to the correct placement of the cards and the more or less pleasant distribution of colors, not to mention the performance of his partner and his opponents.
On the other hand, there is a wound, a cancer, which gangrenizes the bridge: cheating. In this case, I am not talking about the "little cheat" to which we have all been subjected one day.
Read full description
Cheating can endanger our game, that of very high level pairs. Indeed, the exemplarity of the top of the pyramid reflects on the whole group. Through their everyday attitude and the way in which they assume their status, the elite determines the behavior of those who observe it. It must therefore be held in the most perfect way possible.
Annee

2015

Mois

Septembre

Type de magazine

Magazine Papier