CLUB
phone number

en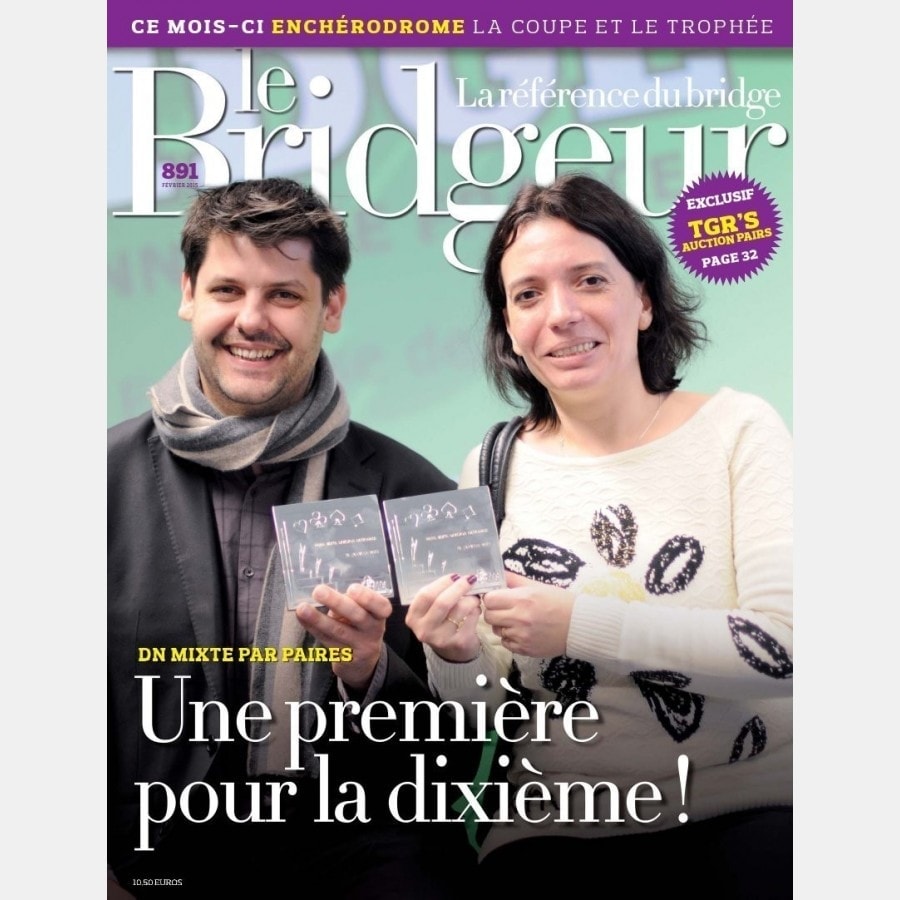 Le Bridgeur February 2015
Why and how to make progress?
There are many ways to enter bridge. If you decide to stay there, you are quickly confronted with the question of your level and progress
that you have to accomplish to be satisfied with it. But it is not so easy to progress…
Read full description
Finally, we progress by observing the best.The example of champions, as far as we study it, is a source of inspiration constantly renewed because it varies over time. Today's practice is not the same as that of thirty years ago and will soon be obsolete in the eyes of the new generation.
Basically, this is what our magazine should serve. To give to learn, to train, to understand and to see. And that is what we strive to offer you.
Why and how to make progress?


Annee

2015

Mois

Février

Type de magazine

Magazine Papier