CLUB
phone number

en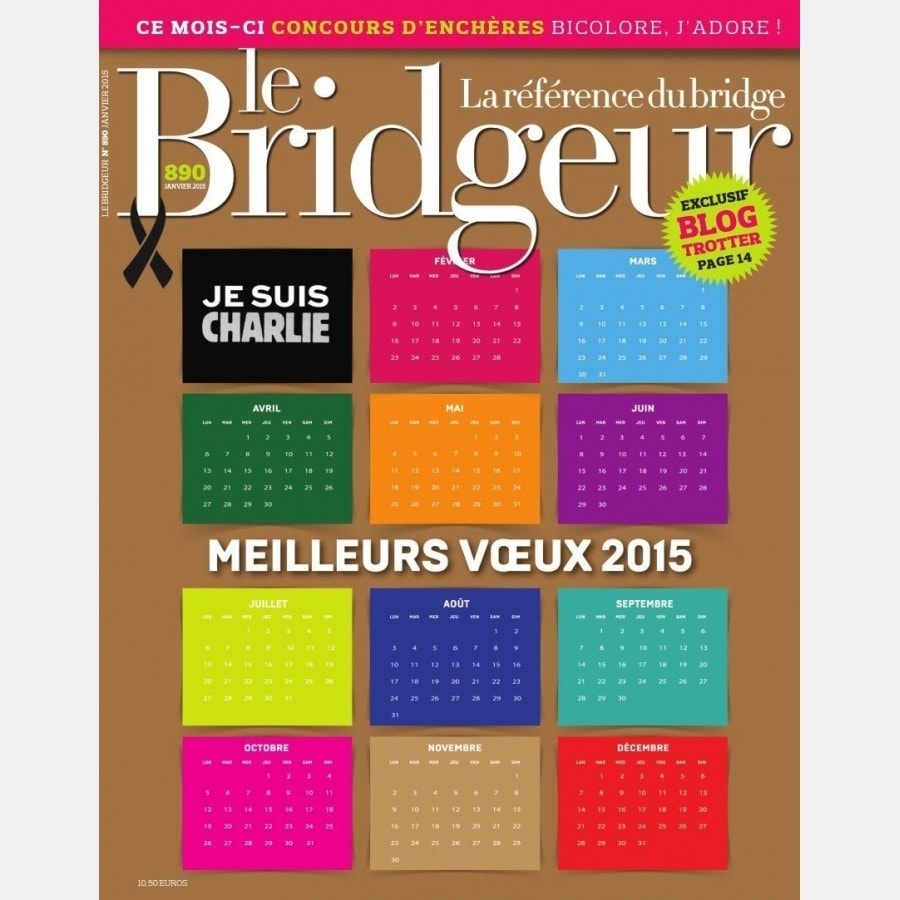 Le Bridgeur January 2015
Good record, bad ranking
Where is French competition bridge at the dawn of 2015? Next to real reasons for satisfaction on the part of young people, the results are more jagged in the
other categories. Despite everything, it is not inconceivable that the horizon becomes clearer. To realize this, it would not be useless to have the right tools. A good ranking, for example…
Read full description
In 2011, the European Championships take place in Dublin. France finishes eleventh in a championship dominated by Monaco. At the end of the championship, Jean-Christophe
Quantin, member of the France team, passes Franck Multon and Pierre Zimmermann (both playing for Monaco) in the French ranking. Why ? By
that Jean-Christophe was awarded more PP for winning the Selection in France than to Franck and Pierre for their title. This injustice has still not been remedied.
It's heartbreaking, by force.
Annee

2015

Mois

Janvier

Type de magazine

Magazine Papier