CLUB
phone number

en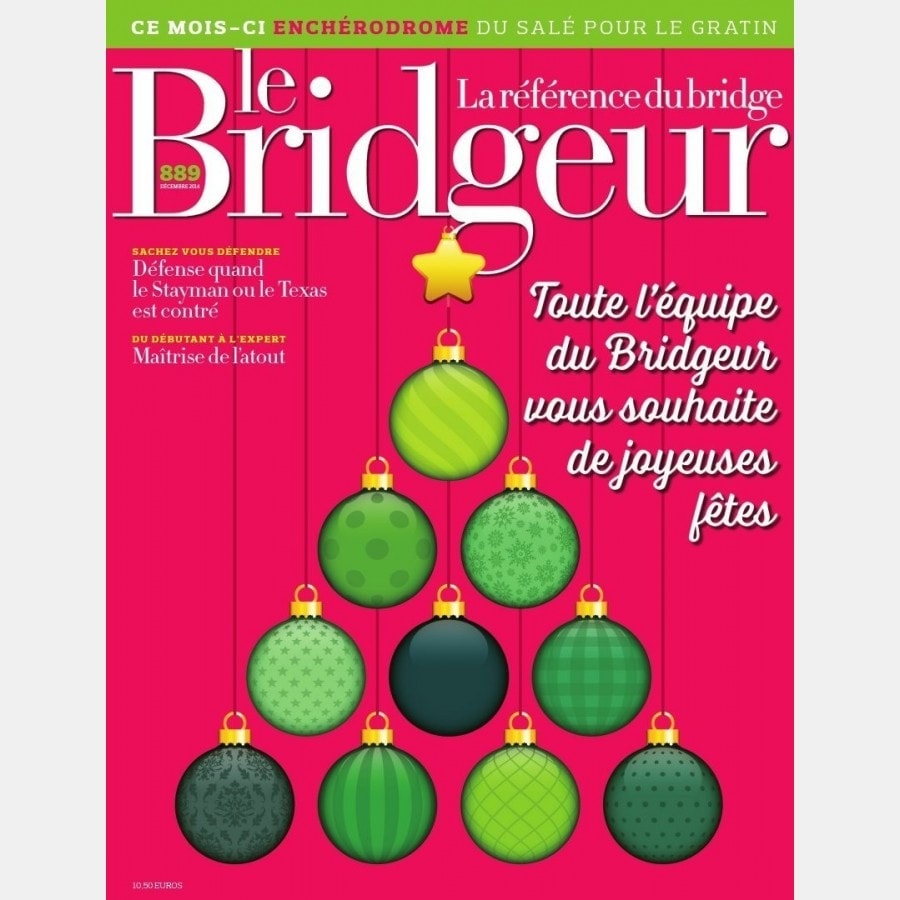 Le Bridgeur December 2014
To all those who predict the decline of bridge, it is time to affirm that our discipline is at the heart of the world and has the means to develop there. Among other things because she knows how to make full use of the new resources available to her.
Read full description
More recently, new technologies have also been installed at the heart of our game learning projects. Interactive initiation modules offered by the University of bridge, more and more online bridge course sites or advanced training software. more and more efficient, still available in the form of CD-ROMs, pending their complete dematerialization: new tools are being developed at all levels. Finally, the possibility of playing at a distance has become commonplace and the sites that allow it, such as BBO, have become perfectly reliable. This privileged relationship to progress should be welcomed, because it is undoubtedly thanks to it that we can be confident in the future of bridge.
Annee

2014

Mois

Décembre

Type de magazine

Magazine Papier