CLUB
phone number

en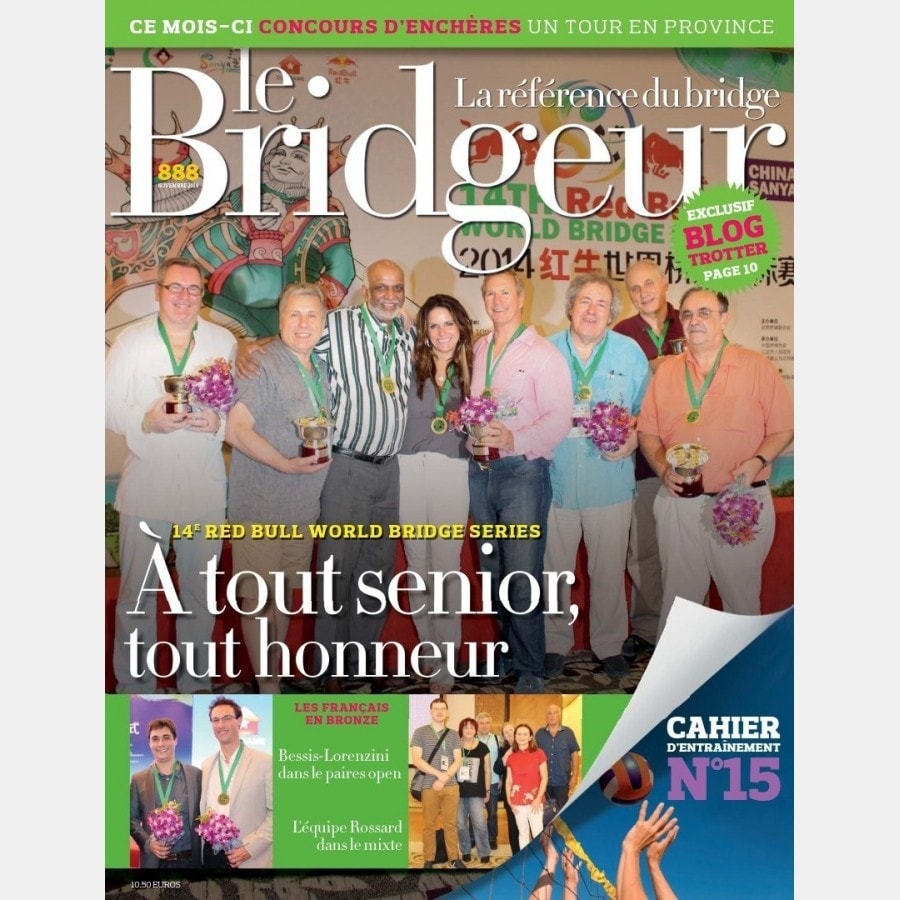 Le Bridgeur November 2014
The dynamism of the two other countries mentioned is of a completely different nature, with the involvement of the public authorities as a springboard. Everyone is aware of the infatuation of bridge in China today. Since the early 1980s and the boost given by President Deng Xiaoping, passionate about bridge, our game is present at the highest level in the Middle Kingdom. If it is difficult to know exactly the number of practitioners and even licensees, it is very likely that China is today the first bridge country in the world.
Read full description
The bridge of tomorrow is displayed today China and Poland have impressed in Sanya. The new spaces in bridge will correspond to the countries that succeed in bringing the game to life in society. An ambition that France has the means to meet.
Annee

2014

Mois

Novembre

Type de magazine

Magazine Papier