CLUB
phone number

en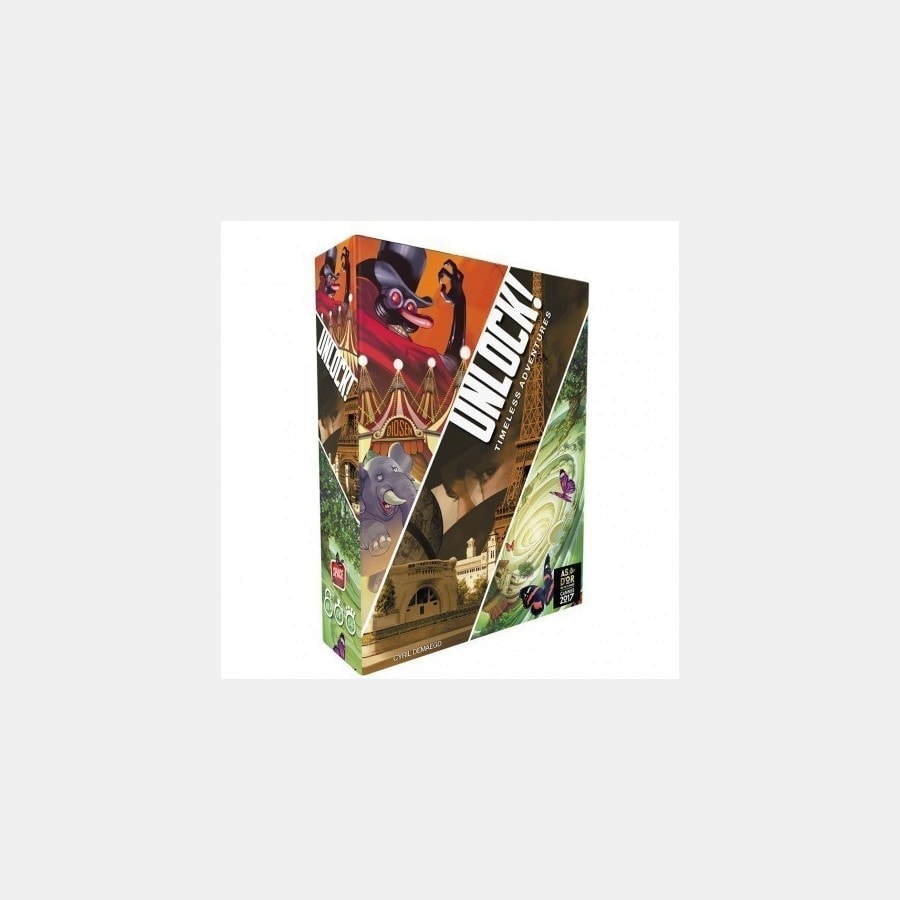 UNLOCK! TIMELESS ADVENTURES (Opus n ° 6 of the game)
The Escape Room experience in your living room is back. Live 3 new challenges and adventures that will test your logic, come out the winner in real labyrinths. The Cirque de Diosen is coming to town! However, Doctor Noside is planning a large-scale sabotage number. Stop it, because the show must continue in The Noside Show! Take up the challenge of Arsène Lupine, in a jewel race in the heart of Paris of the XXth Century! Become a real burglar gentleman in the time of Arsène Lupine and the Big White Diamond!
Read full description
You are Lost in ChronoWarp! Professor Alcibiade Tempus' time machine has run wild and it's up to you to put everything in order. It's up to you! 2 to 6 players from 10 years old Duration of the game: 1 hour Contains: 180 cards (60 per scenario), 1 tutorial of 10 cards, a ruler, 3 sheets.
Catégorie de jeu

Stratégie

Âge

5 joueurs et +

Public

Famille

Durée de la partie

Long (+1heure)