CLUB
phone number

en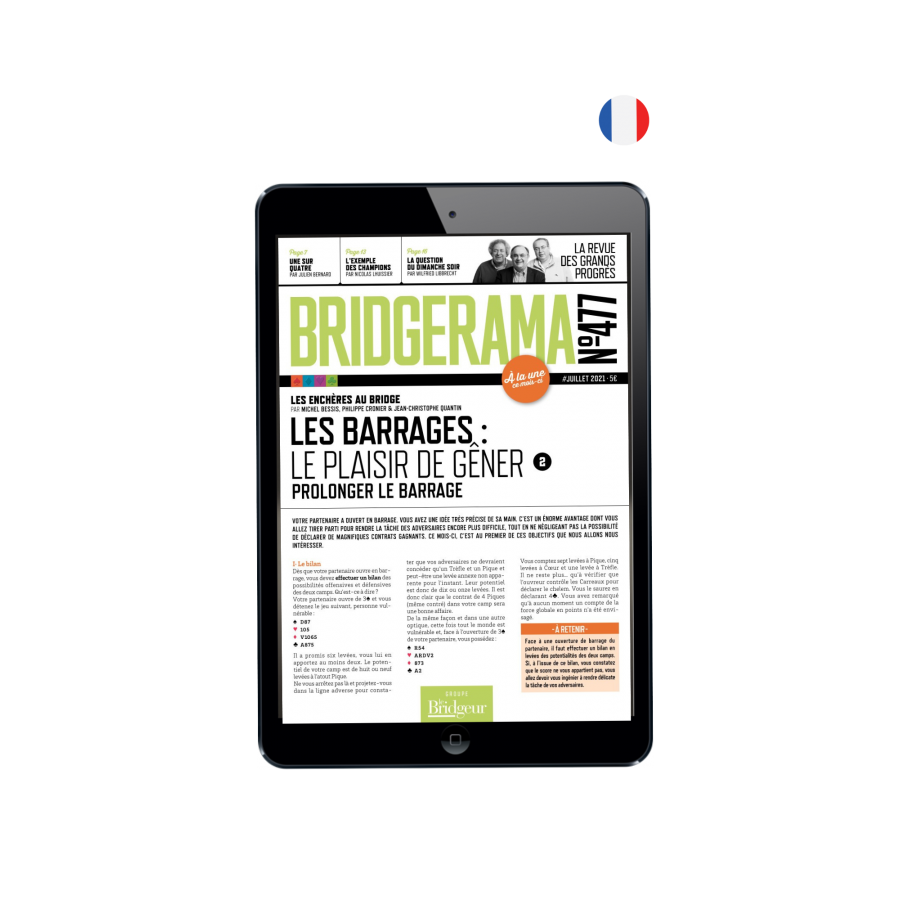 Bridgerama Magazine - Digital Version [11 issues per year]
Magazine published every month (except August) - Non biding offer

Read full description

z

The digital version is available in French and English. 

Discover monthly articles from the authors of the best-selling Bidding at bridge, developed by the three champions: Michel Bessis, Philippe Cronier and Jean-Christophe Quantin. These must-read articles will allow you to test yourself, and learn how to improve your game!

Don't miss these must-attend monthly meetings with our authors who will allow you to test yourself, to play, to have fun and of course to make progress.

With the digital version, access your favorite content anywhere and anytime on your computer or tablet.

Don't wait any longer and subscribe to BRIDGERAMA today!

How do I access my digital magazines?
Access your personal account by clicking on "Your account"
Click on the "My magazines" button
Date of publication : about the 23rd of each month excluding August
 Browse through an excerpt from the last issue: