CLUB
phone number

en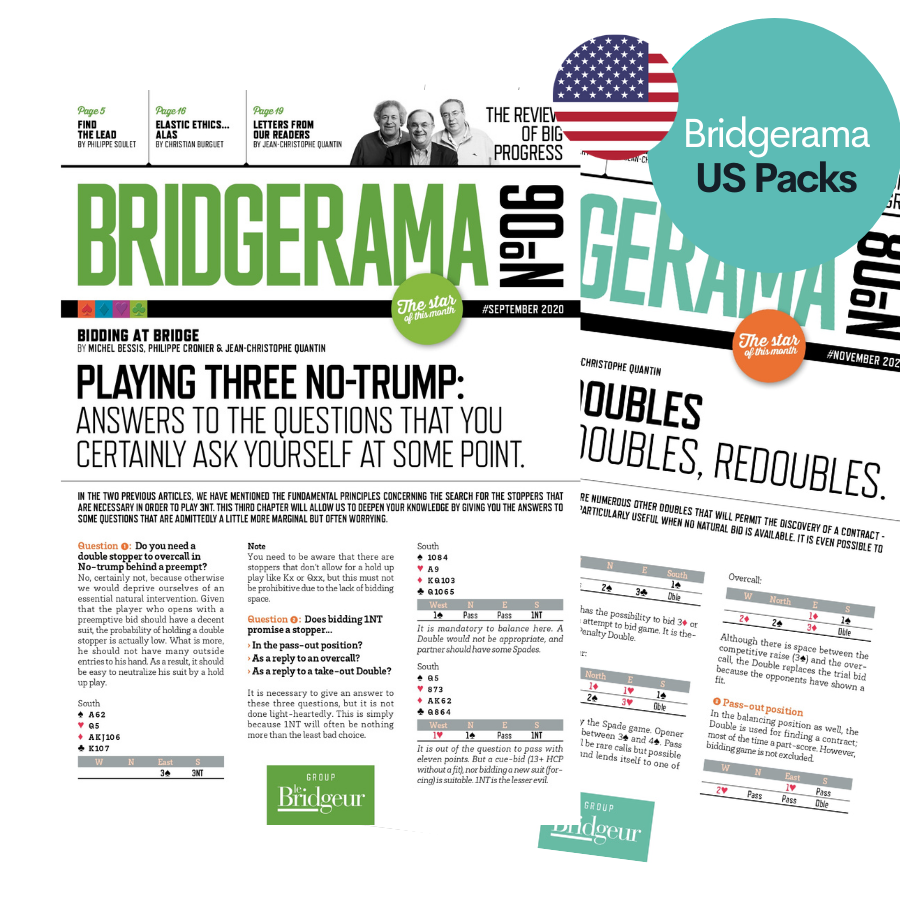 Bridgerama magazine pack - 2020 year - US Version
(Re) discover with pleasure the first issues that punctuated the first year of the magazine Bridgerama in digital format.
DESCRIPTION
Go back to the first year of Bridgerama magazine (English version) and discover with pleasure the 11 issues that marked the year 2020 [digital format - PDF files].
Content of the pack
In this pack, you will find the following 11 issues:
- March 2020 (N°1)
- April 2020 (N°2)
- May 2020 (N°3)
- June 2020 (N°4)
- July 2020 (N°5)
- September 2020 (N°6)
- October 2020 (N°7)
- November 2020 (N°8)
- December 2020 (N°9)
- January 2021 (N°10)
- February 2021 (N°11)
How will I receive my magazines?
On the day of your purchase, you will receive an automatic email. It will contain a compressed folder with all 11 issues of Bridgerama. This folder will also be accessible in your Customer Area under the heading My Downloads.
Language

English

Year

2020