CLUB
phone number

en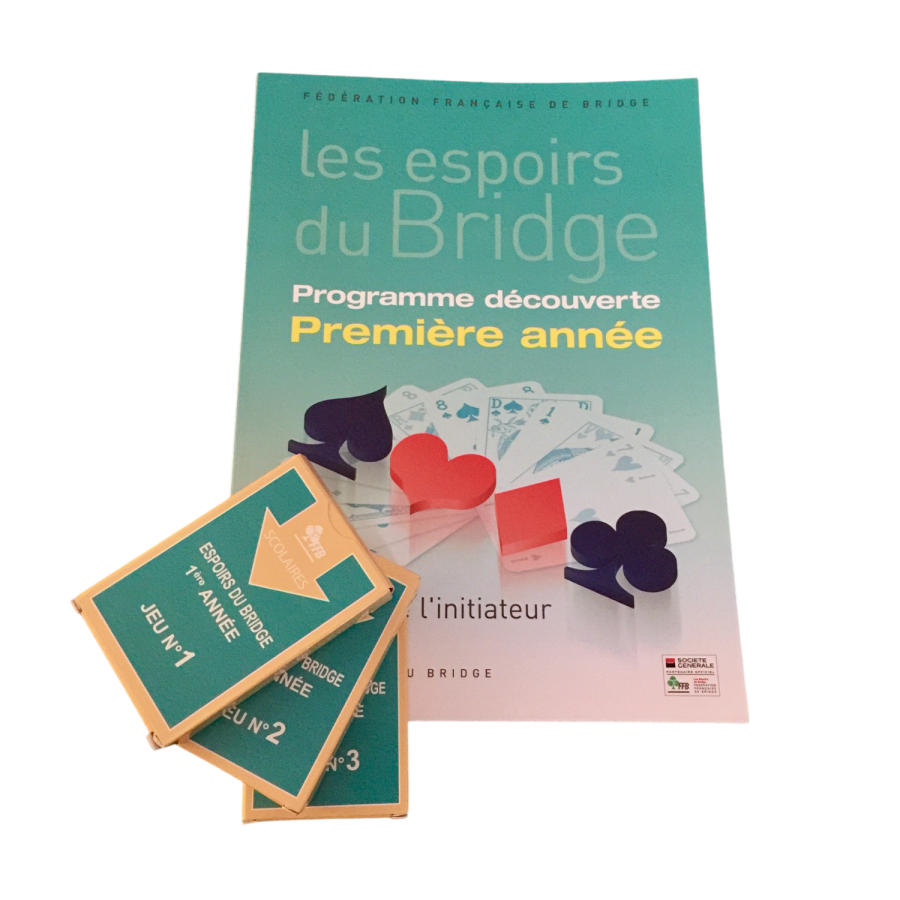 First year initiator pack: 1 book + 3 arrow application games
Aware that many experienced bridgers would like to transmit their passion to the family, the FFB offers an initiation kit including the 1st year manual, and three arrow games corresponding to the deals prepared. Parents and grandparents, it's now your turn to play!

Read full description

z

the school initiation manual is only recognized as a great tool to teach bridge very easily to young people: today, more than 7000 college students benefit from it thanks to the action of hundreds of volunteers throughout France.