CLUB
phone number

en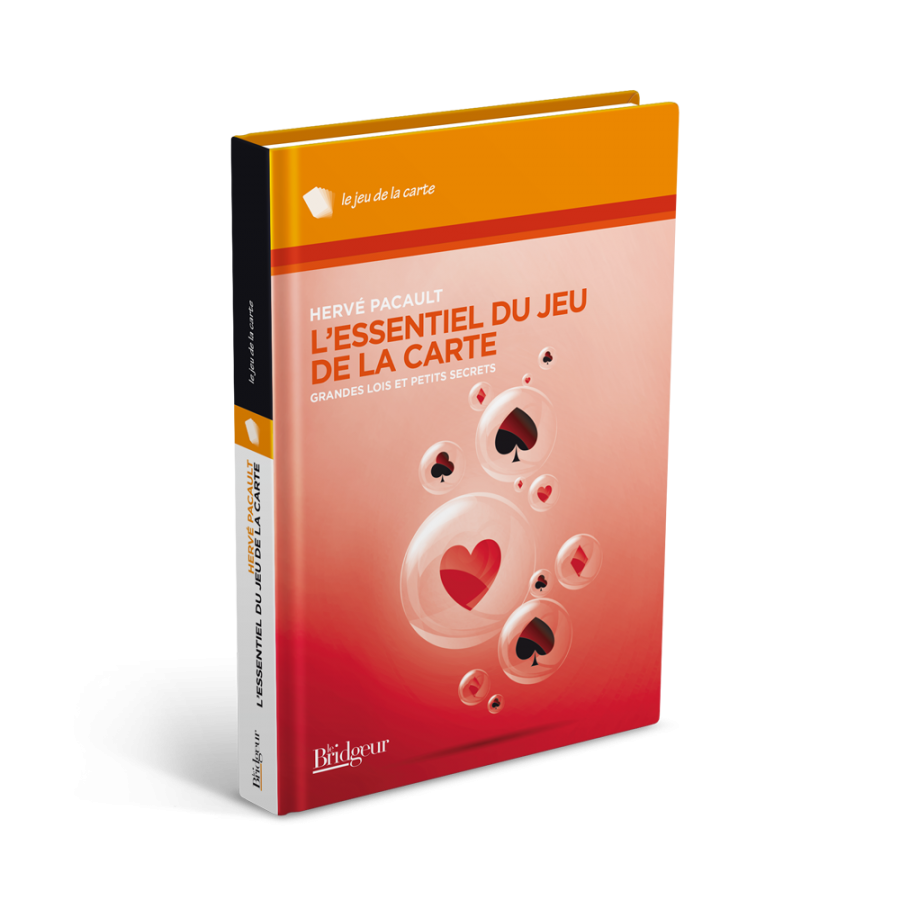 The essentials of the card game
Hervé Pacault
Big laws and little secrets
Everyone knows the basic principle of the game in front of the dead at bridge: count his tricks and, possibly, count his losers. But to go further, the path is strewn with pitfalls.
In the course of five chapters of increasing difficulty but still accessible, L'Essentiel du jeu de la carte first offers you a walk through the heart of the fundamental techniques of the game.
Read full description
Also Consider

Our selection for you
Basic tools, communications, blackmail and other end-of-blow maneuvers once mastered, the last two chapters will accompany you in the complete development of the game plan. Served by a clear and concise expression, accompanied by an important camera exercises for the most part from deals actually played, illustrated with "little secrets" which are all practical advice usable at the table, The Essential of the card game is the essential instrument for the progress of all ambitious players.
LE BRIDGEUR editions, 280 pages
Auteur

Hervé Pacault

Thème

Jeu de la carte

Niveau de jeu

2 - Confirmé

Langue

Français

Éditeur

Le Bridgeur