CLUB
phone number

en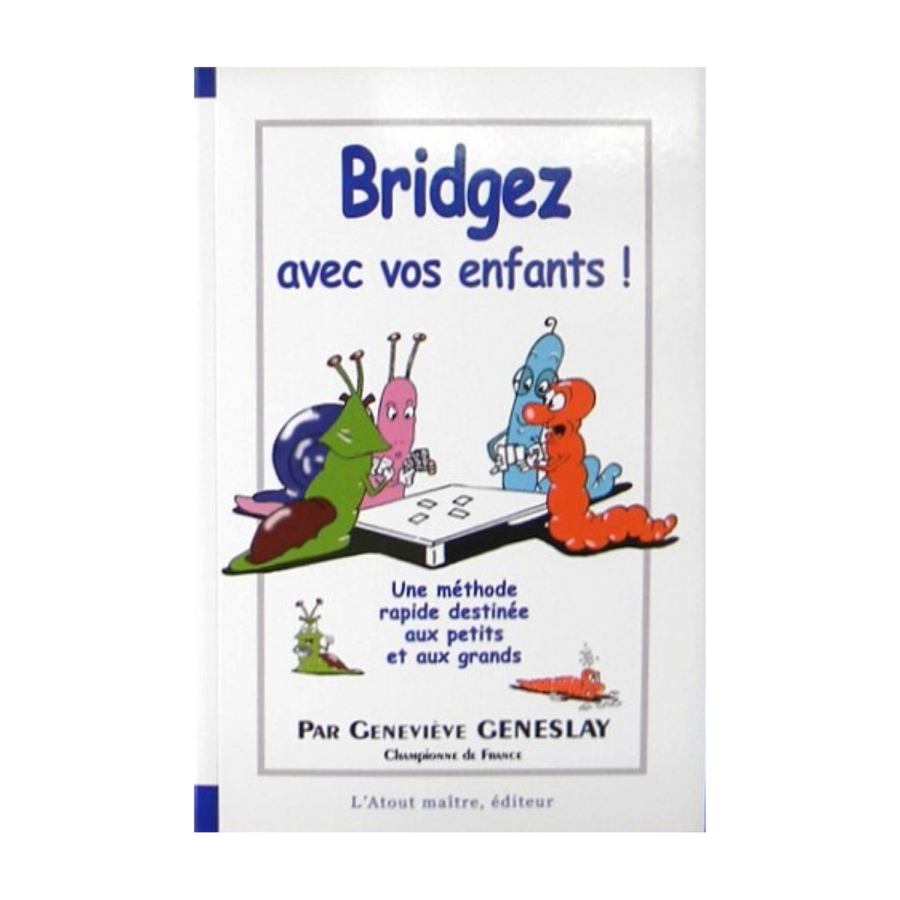 Bridge with your children
Thanks to "Bridge with your children", discover and make discover in a few chapters this exciting game that is Bridge. The text is clear, the illustrations are of great help to young and old, and the glossary summarizes the specific words.
Read full description
The best initiation manual, by Geneviève Geneslay, champion of France and teacher.
Specifications: 192 pages
Auteur

Geneslay Geneviève

Thème

Intérêt général

Niveau de jeu

4 - Débutant

Langue

Français

Éditeur

L'atout maître