CLUB
phone number

en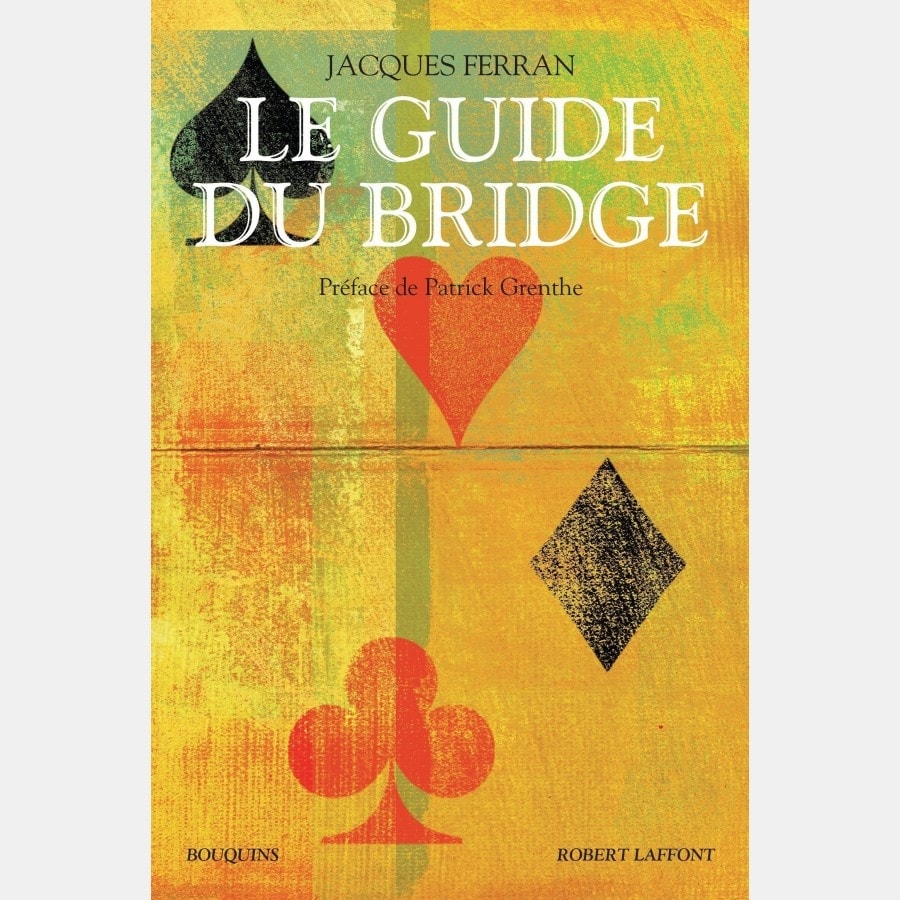 Jacques Ferran's Bridge Guide
Lessons, exercises and glossary: the only comprehensive guide to bridge, aimed at both beginners and specialists.
This work begins by putting in the hands of the reader a deck of 52 cards; then in a first and short chapter, called "The Approach", to explain to him what this fascinating game consists of, which appeared in its primitive form in the Middle East and which, much later, spread to Europe and the States -Unite before flooding the planet. Nothing could be simpler than these rules. But, probably for this reason, nothing could be more subtle. Four players paired around a table face to face, two against two. Each being the owner of 13 cards.
Read full description
The first part of the book is devoted to auctions, that is to say how each team practices declaring the contract it expects to complete. This contract consists of a number of tricks - the maximum being naturally 13 and known as the "grand slam".
The second part describes in detail the manner in which the declarant - that is to say the beneficiary of the contract - must go about it, in association with the game of his partner - spread out before him and become dead - to succeed in his bet. And finally the manner in which his adversaries must act to oppose it.
Throughout all these long chapters, the 210 lessons in the book follow a progression, thought from the first page and intended to accompany the progress of the players. Each lesson consists of two parts of different difficulty and is followed by appropriate exercises, the solutions of which are found at the end of the chapters. Work of initiation, but also of movement, The guide of the bridge aims to be, for those who ignore the game, an object of teaching and for those who practice it, a tool of improvement.
Jacques Ferran has, as a specialized journalist (at the head of L'Équipe and France-Football), played a leading role in the evolution of sport, and in particular football. In particular, he actively participated in the creation of the European Cup of football clubs and the Golden Ball. As bridgeur, he took an important part in the national competition of the post-war years and plays, until today, at an excellent level.
Editions Robert Laffont collection Bouquins
800 pages
Publication date March 2015