CLUB
phone number

en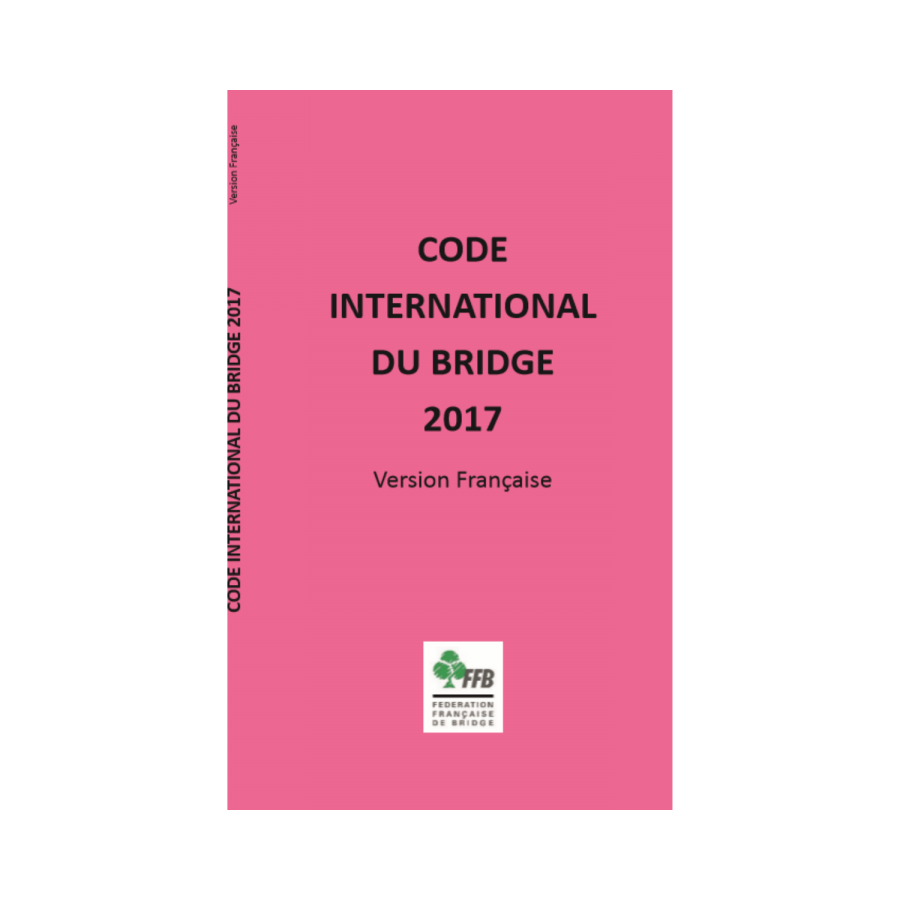 International Bridge Code 2017
The Bridge Laws were revised by the WBF (World Bridge Federation) in 2017 for application on July 1, 2017. The French translation of this Code has also improved the drafting of certain Laws to facilitate their understanding. This new version takes into account the expertise and field experience of many referees around the world and the problems submitted to the appeal boards during international championships. This book will allow everyone, referee or not, to find the answers to the problems of refereeing that arise in competition.
Read full description
Publisher: FFB Year 2017.
Auteur

FFB

Thème

Arbitrage

Niveau de jeu

1 - Compétition, 2 - Confirmé

Langue

Français

Éditeur

FFB