CLUB
phone number

en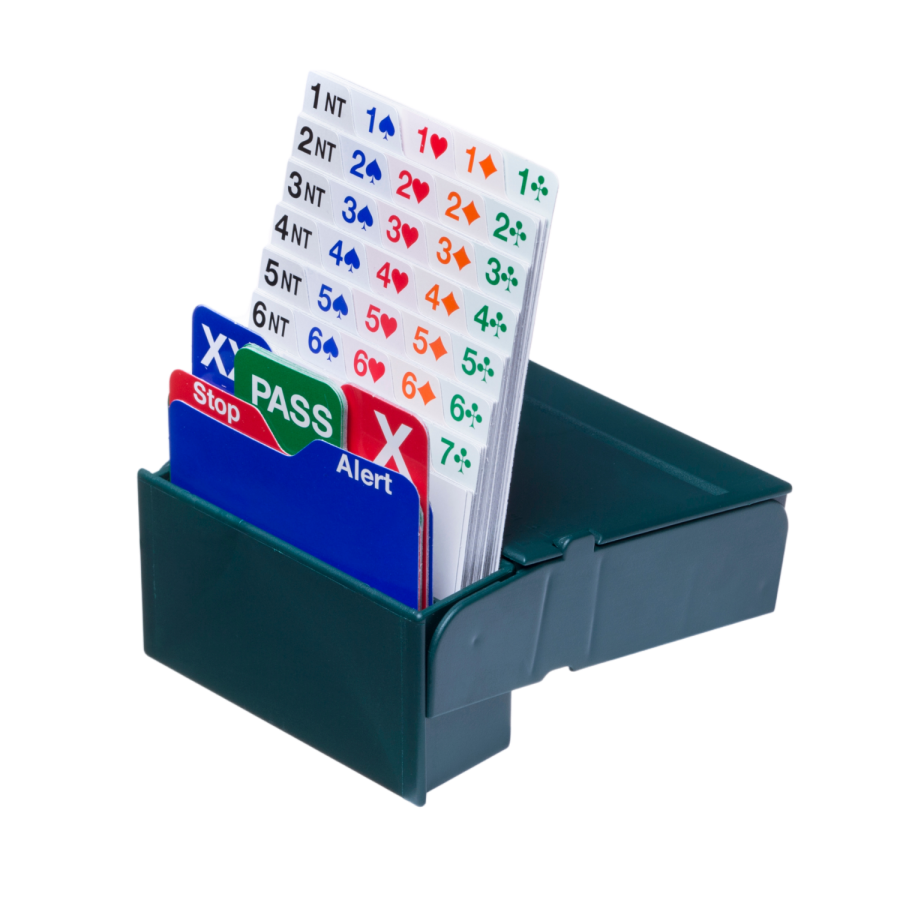 Auction boxes - Bid Buddy - Sold in lots of 4
This model, very close to Bridge Partners, has the same advantages.
Its smaller dimensions leave more space for the game table. The open position does not tilt, the boxes are perfectly upright on the table.
Read full description
The boxes are placed directly on the carpet.
They are sold by four with the French auction boxes.
CHARACTERISTICS :
Dimensions: 12.5 x 8.2 x 3 cm
Sold in packs of four
Color: green,
Four refills of auction boxes included