CLUB
phone number

en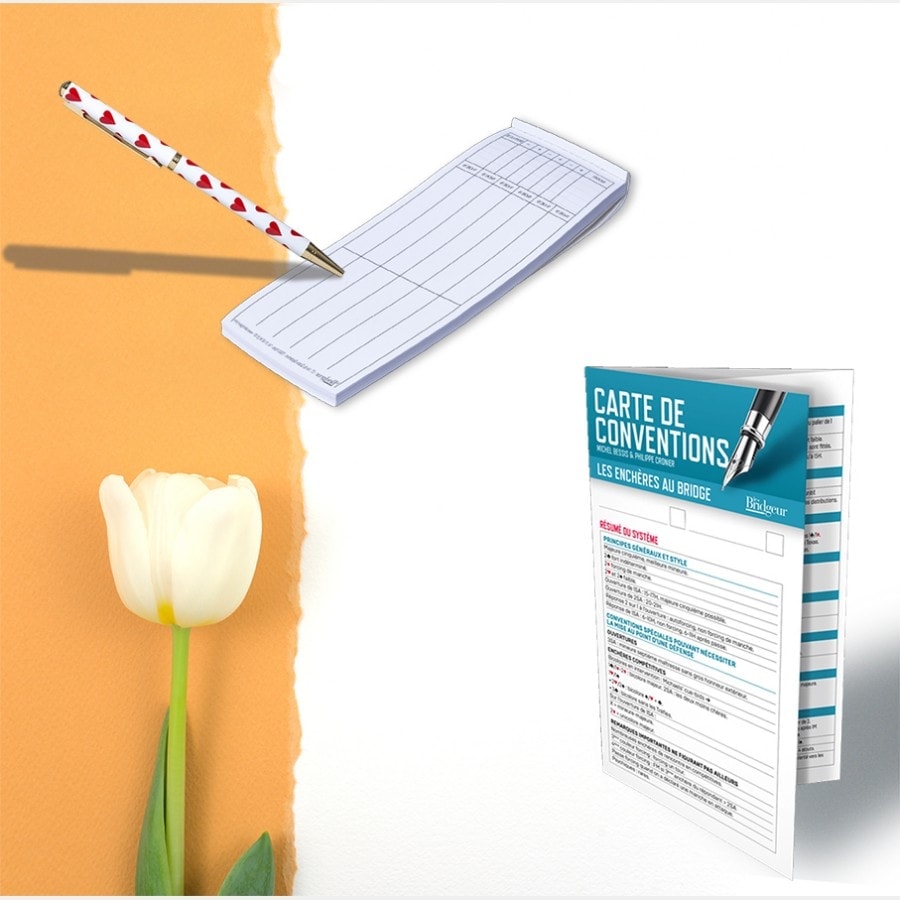 Mother's day pack
We have gathered for you in this small pack, some essential tools to practice at home.
This pack includes a free play book, a Les Enchères au bridge convention card and a pretty 4as Coeur lacquered pen.
1 - Book of free game of bridge.
Each notebook has 50 double-sided sheets.
10.5x15cm
2 - Map of Conventions.
It is a film-coated cardboard memento in A4 double-sided format. There are almost all the first options you need to set with your partner. Major supports, development on 1SA, responses to interventions, two-tone, slam auctions, everything is there.
To be in compliance with the regulations and to help you in this essential area, one of the sections is devoted to lead and signaling agreements. Here is the ideal tool to develop yourself without making mistakes with each of your partners.
3 - Lacquer pen 4as Heart.
4 As white and gold lacquered ballpoint pen, Heart decorations